CityNews – Police and fire services were alerted to a car that had caught on fire on the way to the petrol station in the morning of December 13.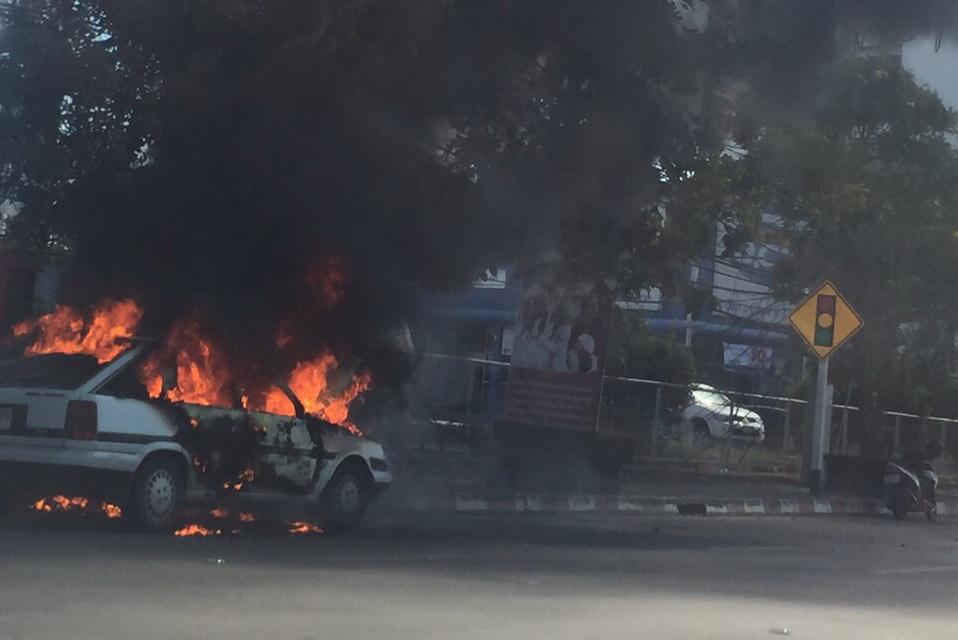 Police and fire services arrived on the scene at around 10am to discover a car on the side of the road near the Poy Luang intersection on fire.
The owner, 47-year-old Araya Kaengthenyakarn, escaped the car unharmed and stood watching as the car burnt out. Fire services took around 20 minutes to put out the fire.
According to police, she was driving to work when her car engine began smoking just before she got to the petrol station. She stopped the car and escaped just before the engine caught fire.
Police believe the fire started from an electrical fault in the engine, however the investigation is ongoing.