At 9am today firefighters were called to Jungle the Café in Baan Tawai, Hang Dong, where they found a fire raging through this popular jungle-themed thatched-roofed café which sits in the middle of paddy fields.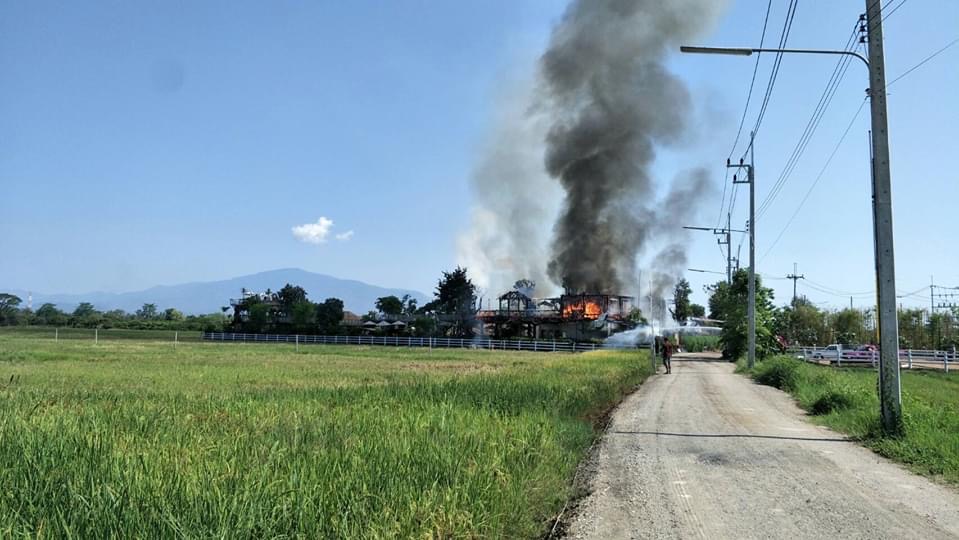 With plumes of smoke being seen for tens of kilometres in each direction, the fire was very large and aggressive, said rescue workers.
With thatched roofs and construction made of very flammable materials, it took fire fighters over an hour to control the fire which fire fighters initially believed to have started from an electrical fault.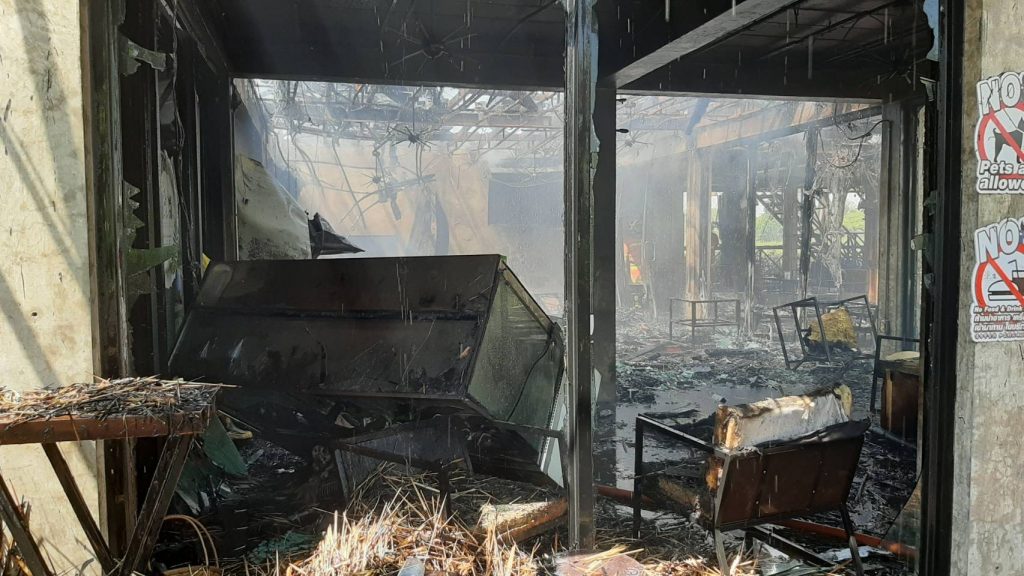 Aranya Tarin, the owner of this café restaurant which officially reopened on the 3rd May, making this only its third day of operations after nearly two months of closure, said that to get the café ready to open, much work had been done. Earlier today, she said, there were still some welders on premises and she believes that a spark from welding must have lit up the dry grass which then flew onto the thatched roof and spread. She said that she can't even begin to assess the cost of damages.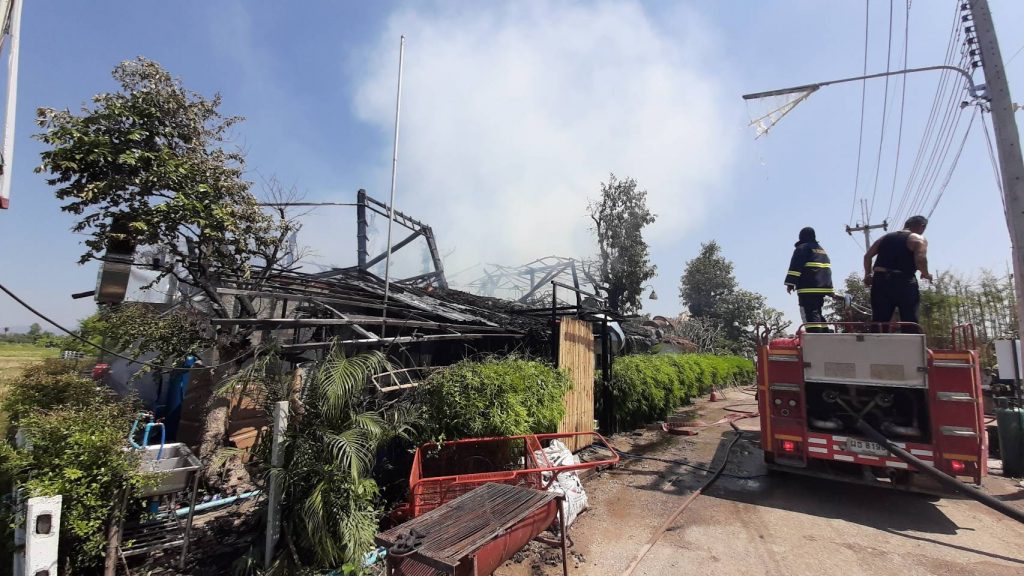 Jungle the Café has been designed based on Maldivian style resorts and spreads across over 10 rai of land. There are also cottages for accommodation and this has been a very popular destination, especially in the winter months, attracting visitors to relax and chill out while taking in the ambiance, the food and the coffee.