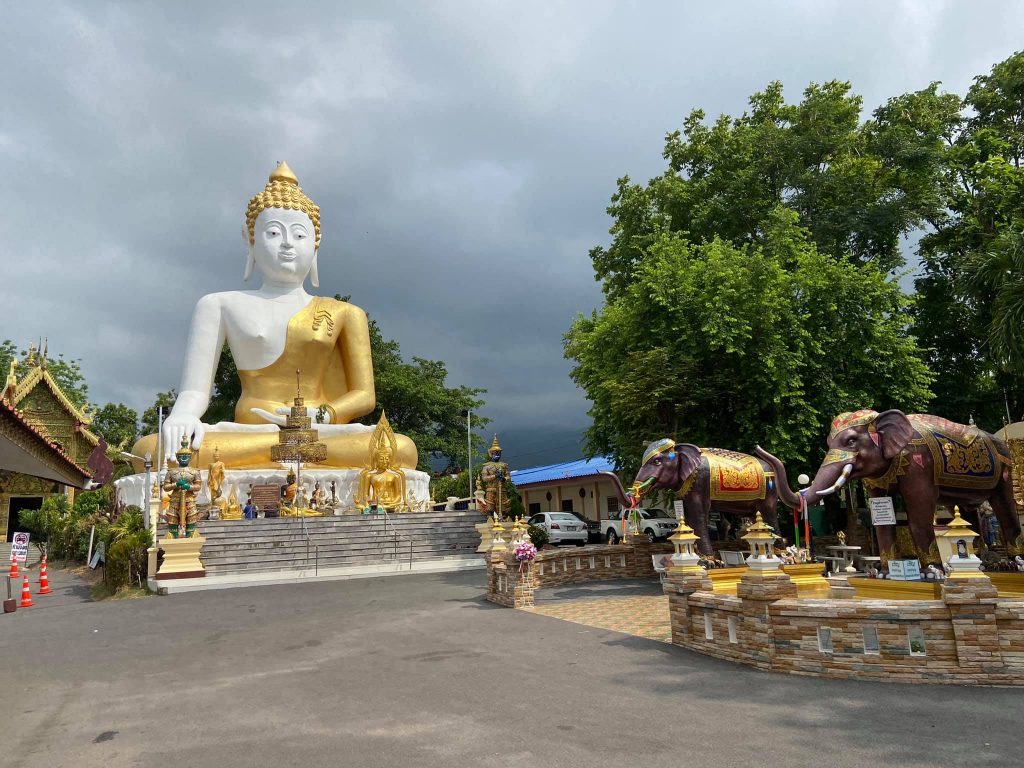 Our reporter visited Wat Doi Kham temple in Mae Hia yesterday, an area normally bustling with trade plied by the dozens of jasmine flower vendors who sell to the devout and hopeful who come to pray for luck (mostly of the lottery kind).
Doi Kham temple became famous over the past few years following news that some people who had come to make merit at the temple had won large in lottery tickets following their temple visit.
As the hype increased, as did the number of flower vendors in the area.
However, as with most of Chiang Mai, and beyond, the temple now sits quiet and empty, with over 90% of vendors having closed shop for good.
Here are some haunting photographs of a once-vibrant temple community.