CityNews – Burmese construction workers legally working in Chiang Mai today May 30th for Power Line Engineering protested outside the super mall they had been employed to build, and then they marched through the city to the Burmese temple Wat Sai Moon where they had agreed to meet Thai officials.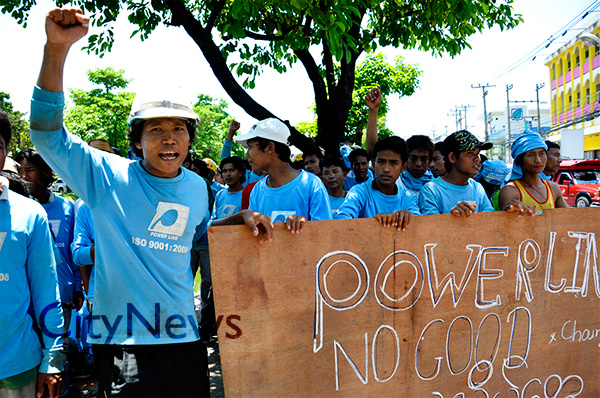 Once the group arrived at the temple the protestors talked to Thai immigration officials. The group explained that contractual obligations had not been met. For one thing, said the group, there just wasn't enough work to survive, although when they signed the contract in Burma they were assured full time work. Another thing is that every worker must pay back the company money they borrowed to travel to Thailand, but said the group, "How can we pay it back when we don't have any work? We don't have money."
In response a representative for the company said they were already at a loss as they had to pay a middleman to bring the workers to Thailand. He also said that they lost money paying for workers' living costs.
Both the protestors and the representatives from Power Line are now arguing their case at City Hall.