Normal 0 false false false EN-US X-NONE TH MicrosoftInternetExplorer4
/* Style Definitions */ table.MsoNormalTable {mso-style-name:"Table Normal"; mso-tstyle-rowband-size:0; mso-tstyle-colband-size:0; mso-style-noshow:yes; mso-style-priority:99; mso-style-qformat:yes; mso-style-parent:""; mso-padding-alt:0in 5.4pt 0in 5.4pt; mso-para-margin-top:0in; mso-para-margin-right:0in; mso-para-margin-bottom:10.0pt; mso-para-margin-left:0in; line-height:115%; mso-pagination:widow-orphan; font-size:11.0pt; mso-bidi-font-size:14.0pt; font-family:"Calibri","sans-serif"; mso-ascii-font-family:Calibri; mso-ascii-theme-font:minor-latin; mso-fareast-font-family:"Times New Roman"; mso-fareast-theme-font:minor-fareast; mso-hansi-font-family:Calibri; mso-hansi-theme-font:minor-latin;} Normal 0 false false false EN-US X-NONE TH MicrosoftInternetExplorer4
/* Style Definitions */ table.MsoNormalTable {mso-style-name:"Table Normal"; mso-tstyle-rowband-size:0; mso-tstyle-colband-size:0; mso-style-noshow:yes; mso-style-priority:99; mso-style-qformat:yes; mso-style-parent:""; mso-padding-alt:0in 5.4pt 0in 5.4pt; mso-para-margin-top:0in; mso-para-margin-right:0in; mso-para-margin-bottom:10.0pt; mso-para-margin-left:0in; line-height:115%; mso-pagination:widow-orphan; font-size:11.0pt; mso-bidi-font-size:14.0pt; font-family:"Calibri","sans-serif"; mso-ascii-font-family:Calibri; mso-ascii-theme-font:minor-latin; mso-fareast-font-family:"Times New Roman"; mso-fareast-theme-font:minor-fareast; mso-hansi-font-family:Calibri; mso-hansi-theme-font:minor-latin;}
CityNews – A man has been arrested in the Saraphi district after Buddha statues went missing in the area and police mounted an investigation.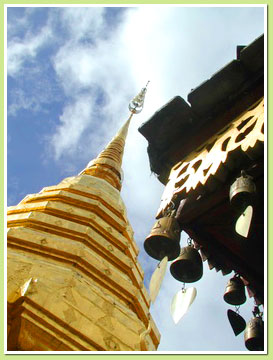 It was reported on CM108.com that Chiang Mai Police arrested Nikom Somsa-nguan (31) with two Buddha statues that he had allegedly hidden in a forest in the Saraphi District.
The police reported that on 20th October Buddha statues had disappeared from Wat Sri Potharam in Saraphi.
Nikom admitted that he had stolen the statues to sell them. He said it was not his first robbery, and added that he had sold the items so he could buy alcohol.

Read in Thai here.