CityNews – Michael Taylor (50) from Hull, England, was accused of murdering his girlfriend, Jantra Weangta (27), seven years ago in a bungalow they were renting on Chalong Beach in Phuket. Now he has been spotted in the Philippines, where it is believed he is working in the offshore oil industry.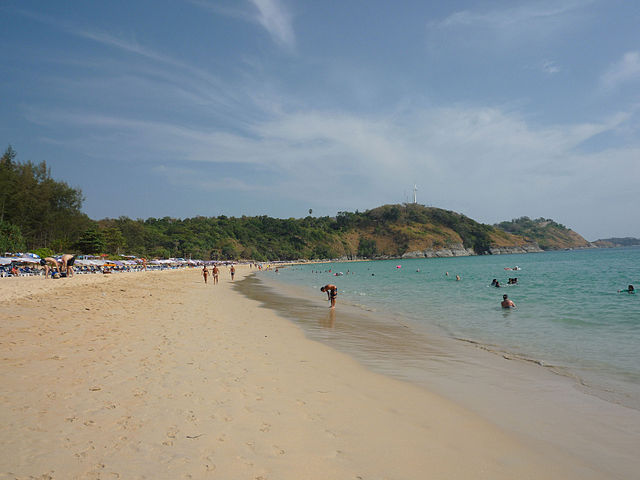 A quiet beach in Phuket.
Despite the gravity of the allegation made him against him in 2006, Taylor was granted bail of 400,000 baht in the form of a land title deed. Halfway through the murder trial, which had already been long delayed, he fled the country and Thai authorities have been searching for him ever since.
In 2006, Thai police recovered a Bowie knife and a pair of bloody trousers at the scene of the crime, while prosecutors had lined up 13 witnesses to testify against Taylor at the trial. A DNA expert had also prepared to testify against him. It is believed he murdered Weangta by stabbing her in the heart with the knife.
At the time, Taylor claimed he couldn't be guilty of the murder, as he was busy having sexual relations with a "ladyboy on the beach" at the time of the killing.
The suspected whereabouts of Taylor were brought to the Thai authorities' attention by owners of a bar in Pundakit, about 160 km west of Manila. The owners claimed they heard him bragging about murdering his Thai girlfriend.
According to British law, for Taylor to be travelling legally, he must have been issued a new passport by the UK Passport Agency, as his was confiscated after his arrest. It should also be noted that Taylor would have had to pass through passport control at a Thai border, which should have known he was wanted for murder.
It is still unclear what actions, if any, are being taken by the Thai police to locate the murder suspect.