CityNews – An image of what appears to be a transgender woman boarding a songthaew in Chiang Mai wearing only a bikini has been shared online, sparking a response from the president of Chiang Mai's Tourism and Business Association.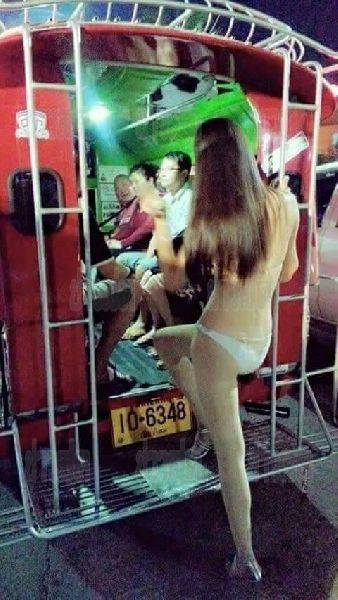 Photo Taken from Social Media
Pornchai Chitnawasatian made a statement to the press that he believes the behaviour to be very improper, especially in Chiang Mai.
He mentioned that Chiang Mai is a hub of religious, traditional and cultural tourism in Thailand.
New discussions on how to protect Chiang Mai's image among tourists are planned, aiming at increasing management of the tourism sector.
However, according to the songthaew driver, the picture was taken in the parking lot of a popular cabaret show, and the transgender woman only boarded the vehicle to greet guests.
Officials have asked the driver to take the photo down from social media and delete it, in fear it could cause damage to Chiang Mai's image.