CityNews – On 17th June, two men broke into the Bo Sang branch of Kasikornbank Bank at around 4 a.m. The police told the press that the pair only managed to grab around 100 baht in coins from an employee's drawer before making a swift getaway.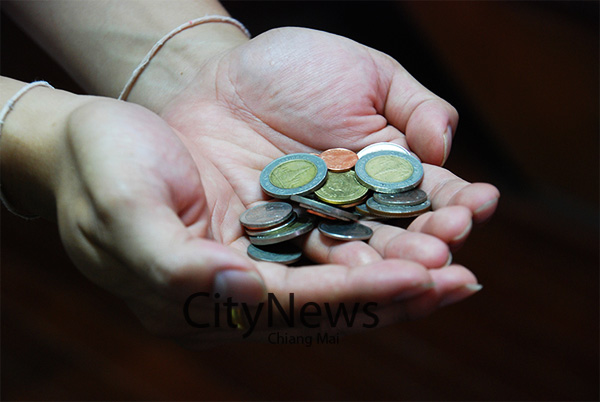 A fistful of dollar
The Sankamphang Police added more details, including that the two robbers entered the bank through a back window. They then used a ladder to cover up the bank's security cameras with masking tape, and made sure they cut off the power supply to the bank's entire security system via the control room. Following this, they moved to the second floor and accessed the main room below via rope. Here, they checked all the bank's safes and counters, finally managing only to find 100 baht in coins. They then climbed back up the rope to the second floor and escaped.
The police have stated that the two burglars may well know someone who is employed by the branch, given their familiarity with the bank's set-up. Evidence found inside including a saw and gloves have been collected in order to find the suspects.