CityNews – Following the ASEAN Wildlife Enforcement Network's 8th meeting held in Chiang Mai yesterday, the Department of National Parks, Wildlife and Plant Conservation has now proposed to register monkeys all over the country in an effort to provide them with better care and conditions, and to govern their expanding population nationwide.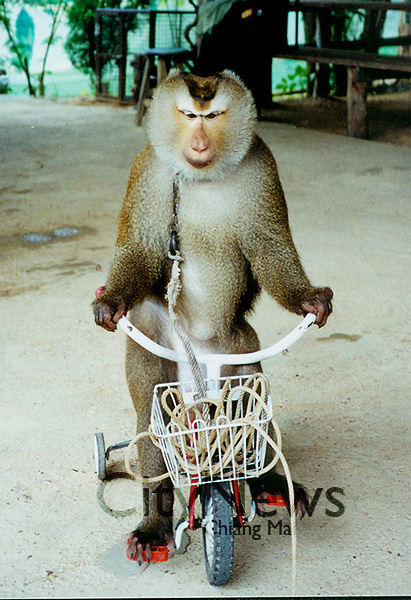 There's always the labour camps
The scheme will hand out identification cards to 50+ groups of monkeys all over Thailand. The department claimed that surveys show that over 500 monkeys living in tourist areas in a range of provinces have shown aggressive behaviours and in many cases have caused trouble for locals as well as travellers.
As part of the proposal each monkey will receive a medical check which will then be registered in the system.