CityNews – A man from Brisbane, whose name is being withheld from the media, has been arrested and charged under child sex tourism laws aimed at protecting foreign children from Australia pedophiles. The judge presiding over the case has called it "bizarre", making this the first charge of its kind in Australia since the laws were introduced in 2010.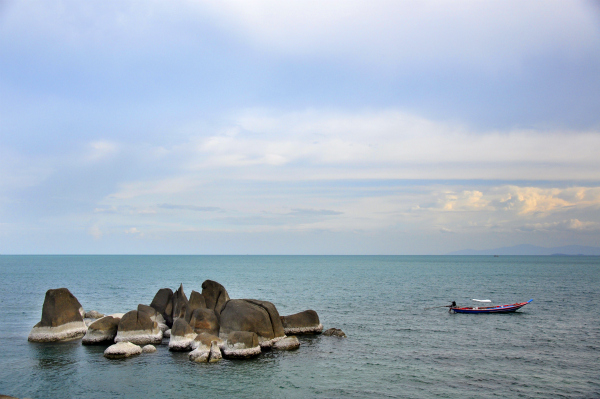 A sea of calm in Koh Samui… quite unlike this story.
The man, his wife, and their son were staying at a resort in Koh Samui during a friend's wedding on the island in September 2012. The father then left his wife for a bachelor's party, where he became intoxicated and proceeded to buy an underage sex worker for his 13-year-old son. At the time, he told his son that he couldn't return to Australia as a virgin.
The father then inspected the hotel room where he had arranged for the two children to have sex. He said he made sure they had condoms, and then he waited downstairs until they were finished.
The mother of the son found out about the incident shortly afterwards, and contacted the police after a hostile marriage split from her husband. A phone call recorded by police revealed the man telling his wife that he had helped their son "get f***ed".
The father pleaded guilty to procuring a child to engage in sex outside of Australia, and the judge told him that the anti-child sex tourism laws were introduced in 2010 to end the "evil exploitation of children". The man was previously sentenced to a year in jail, but was later released on a 60,000 baht, two-year bond where he is required to abide by appropriate, lawful behaviour.