CityNews – On Saturday 14th December, a Victoria native, Kent Wesley Farrar (47), was arrested and charged with arson and assault, after losing his temper in a bike rental shop in Koh Chang and setting fire to three vehicles.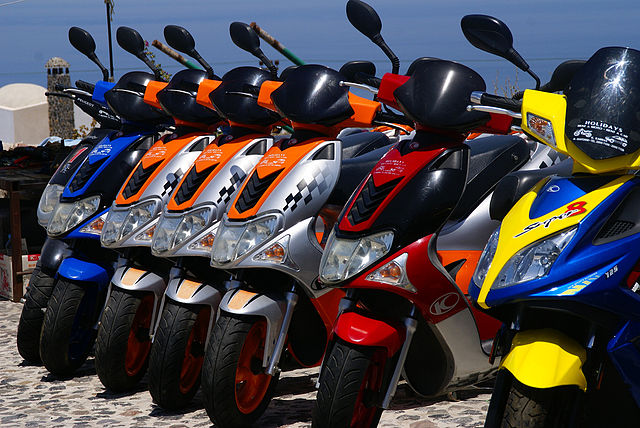 The man arrived at the bike rental shop after renting a bike a week earlier, apparently enraged by the bike's fuel usage, which he felt was excessive. He demanded a refund, but the shop manager, Narong Borploy (55) refused, and instead offered him a different bike to rent. Mr. Farrar rejected his offer and began arguing with him.
After sustaining an injury to his head after the argument developed into a physical fight, Mr. Farrar then swiped a bottle of petrol from the shop, marched outside, and proceeded to pour it over three bikes parked in front of the shop. He set them on fire, and fled the scene.
Police say this is when Mr. Farrar snatched a knife from a nearby store, and began threatening passers-by before they managed to detain him.
Mr. Farrar will face his charges of arson and assault, as well as pay a 100,000 baht fine for the damages he caused to the rental bikes and shop.