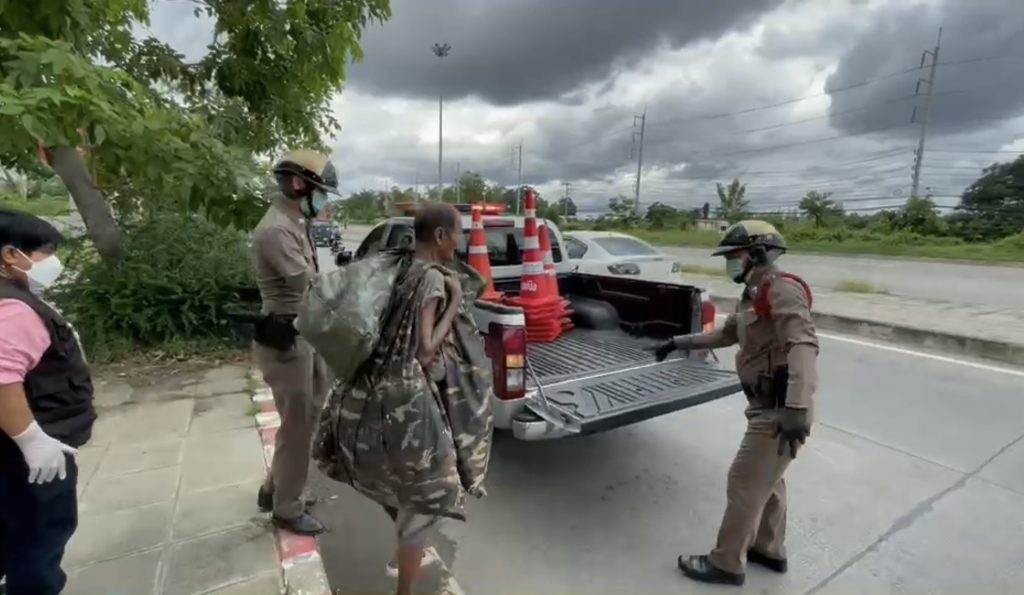 Chiang Mai Protection Centre for the Destitute has been called out following some reports of maskless and homeless people sleeping by the sides of the road, a sight previously rare in our northern city.
On Saturday Orapun Jimjoon, a staff member of the centre was called out following reports of an elderly man in his seventies who had been seen sleeping by the side of the road in Thasala for a few days. Villagers say that he didn't sound like he was from the north and that he wasn't wearing a mask, therefore they were afraid for their safety. Some kind villagers set up a tarp and gave him basic food and shelter, but he refused to communicate with anyone and that was when authorities were called.
On arrival, the man again refused to talk to Orapun, soon brandishing his walking stick at her aggressively, until she called the Mae Ping police. The man was taken into custody and soon Suan Prung Psychiatric hospital where he will receive treatment.
All officials involved in apprehending the man are now in self-quarantine until the man's test results.
While we have yet to receive official confirmation, local news outlets are reporting that the number of homeless across the city are on the rise, with many being people from other provinces.