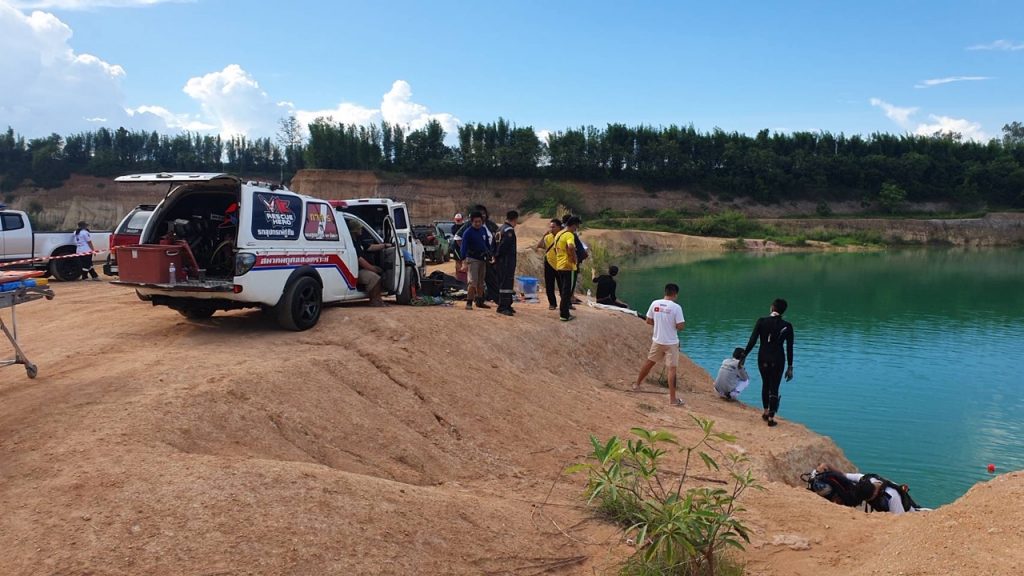 A 22 year old woman, Sasicha Duangcheun, committed suicidal by drowning in a quarry this afternoon after a breakup with her girlfriend.
According to a man who lived near the Mae Jo quarry, he saw a woman sitting under a tree next to a Grab bike earlier in the day but didn't think anything of it until he returned hours later to find only the bike, with a phone, keys and wallet left on top of the Grab box, along with a pair of flip flops lying on the ground. That was when he alerted authorities.
After a 30 minute search, the body of Sasicha was found.
According to her mother, Sasicha was a Grab driver who had recently had a tough breakup. She told her mother that she was coping and had gone to a Chiang Rai with friends for a few days to clear her head. On her return she went back to work but her mother was concerned that she didn't seem to be herself.
Last night she told her mother that she was leaving to go to work early today. Her mother said that her daughter had sent her a Line message Earlier, but she didn't check until it was too late. The message read, "I love you mum, I love you Mew, take care."