CityNews – Yesterday morning, April 8, animals at Chiang Mai zoo, including elephants and seals, splashed water around for tourists to view. The seals swam around and even carried umbrellas as tourists watched on.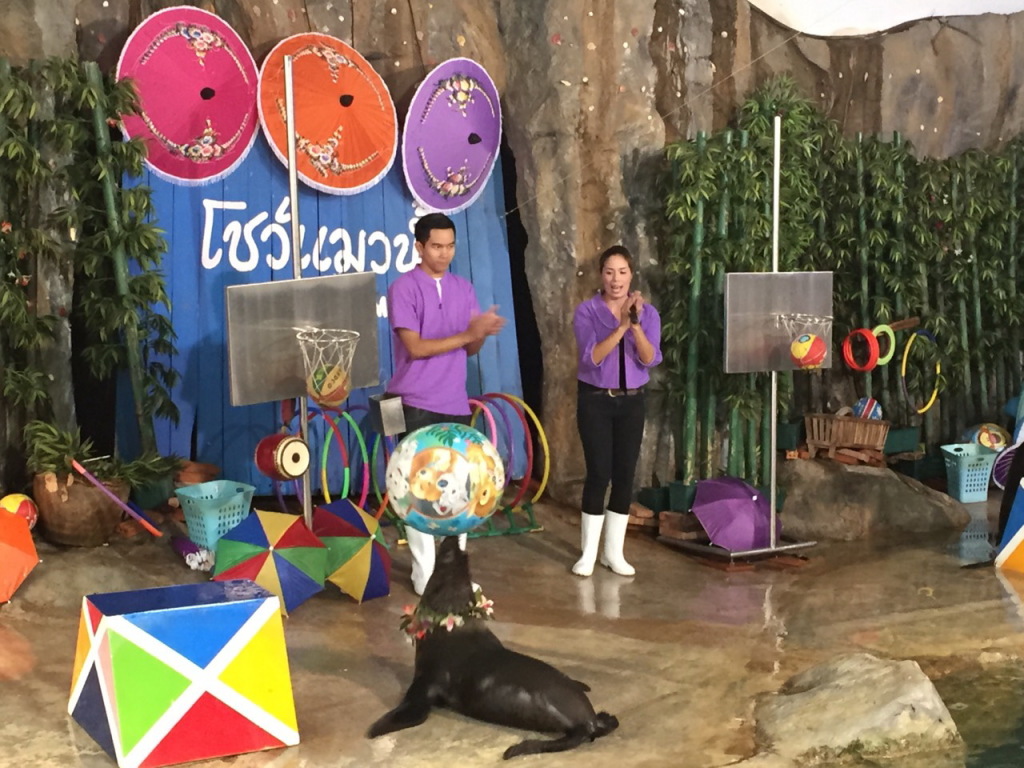 According to Nipon Wichairat, acting on behalf of the director of Chiang Mai Zoo, Chiang Mai Zoo will host a Songkran event for residents and tourists, as well as maintain Lanna people's Songkran customs and traditions between 12 – 15 April.
The event will include cultural activities, such as sprinkling water on the Buddha statues, building sand pagodas, feeding the animals of the Chinese zodiac–snakes, goats, pigs, rabbits, tigers, horses, monkeys and so on. Three elephants will join water-splashing activities with tourists too.