CityNews – Around 100 Chiang Mai Airport metered taxis are presently on strike in protest against the new fees they have been asked to pay.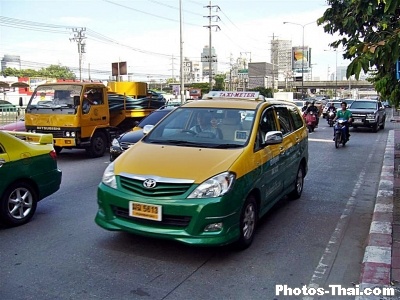 The taxi company is Nakorn Lanna Deon Rod Cooperative, but it is the concessionaire, Jed Yod Brothers Company, that has increased the fees from 7,500 baht per month to 9,500 baht, as well as another 20,000 baht a year. The drivers have said this is just not acceptable.
The strike started on 4th September at 5.15 p.m. when drivers and their cars gathered at Baan Pak Tadsanojorn on Mahidol Road. They will stay there for 3 days.