CityNews – On Saturday evening, March 21, Fang police were informed of a traffic accident in Fang district.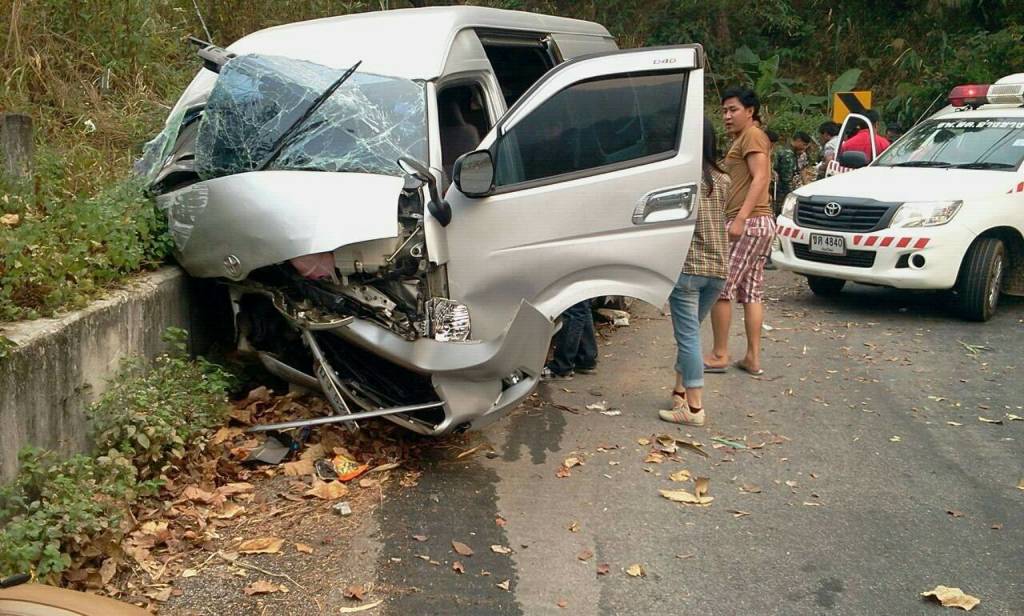 At the scene, the police found a van with the front end smashed in. The driver, identified as 49-year-old Chuchat Saimuangma, 49, originally from Lampang, was found dead inside the van. His body was taken in for autopsy.
The van held six passengers (five males and one female), including two Thai citizens, two Chinese nationals, and two passengers from Hong Kong.
A Thai passenger, identified as 43-year-old Natpimon Chuenduang, was severely injured and taken to the hospital right away.
The rest of the passengers, including Worachai Utamachai, Wang Yuiln, Chi Chung, Chengyu Luo, and Wai Shunli, had slight injuries. They were taken to Fang hospital after receiving first aid.
After initial inspection and witness statements, the police believe the van was headed from Chiang Dao to Fang for travel. The vehicle experienced brake failure driving downhill, causing the driver to swerve and crash into the roadside barrier.
The investigation continues.