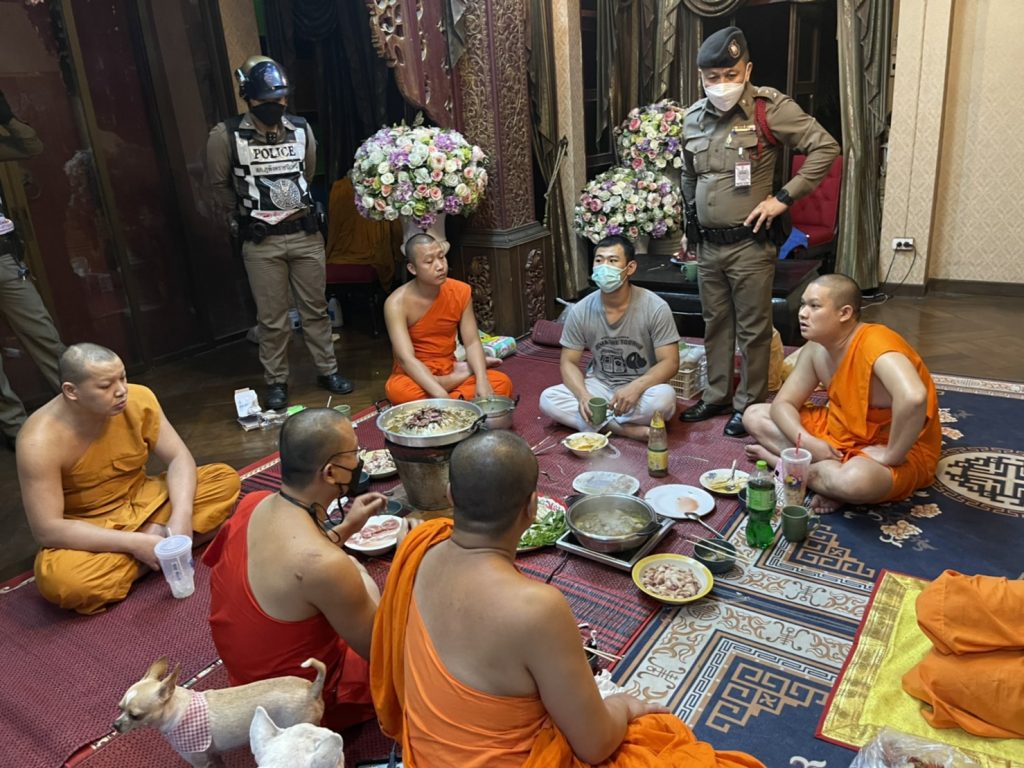 Phuping Police say that they raided Wat Pan Sao in Sriphum this morning following complaints of loud noises.
On arrival, the police found the abbot of the temple along with six monks and one follower sitting around a moo kata (pork grill) having a party with loud music and drinking cans of beer.
Breathalyzer tests were used on all present and showed that everyone had been drinking.
All present are currently being interrogated and may be charged with going against pandemic regulations.