CityNews – Louis Gabaude of the Informal Northern Thai group has announced that there is a possibility of a guided tour of one of Chiang Mai's most fascinating photography exhibitions. The tour would take place Saturday August 17th, but at the moment the group is waiting for numbers. If you are interested, please get in touch with Louis at the email address below.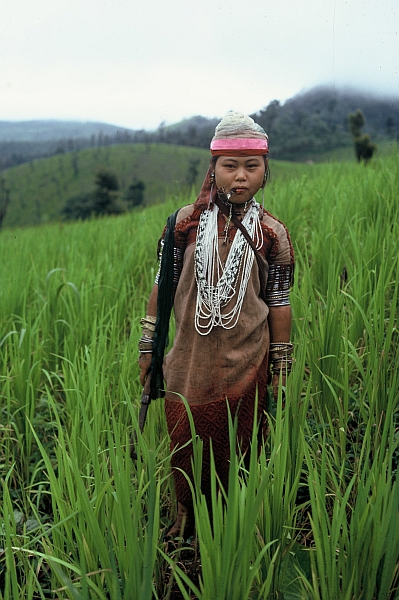 gabaudel@yahoo.com
The Exhibition: The exhibition (from the 9th to the 25th August 2013) offers a glimpse on the photographic archives available at the Centre for Ethnic Studies and Development (CESD) of Chiang Mai University. This collection is unique in Thailand by its size (more than 60,000 images), its geographic and ethnographic focus (highland populations of the Northern regions) and its time span (the images cover the period between early 1950s and present). It owes its existence to the historical context of the development of anthropology in Northern Thailand as well as to the personal dedication of the researchers of the CESD and the financial and technical support they received from various institutions.
Most of the written and visual archives from this period were kept in the premises of the Tribal Research Institute (TRI), which was established as the Tribal Research Centre in 1965 inside Chiang Mai University under the auspices of the Ministry of Interior. The TRI was dissolved in 2002 and its archives were moved to the Tribal Museum. In 2005, the CESD researchers started to digitize this collection in the framework of a collaborative project with an anthropologist of the Institut de Recherche pour le Développement (IRD) in France. Together, they collected new images from the same period by accessing the private archives of several anthropologists and missionaries who had worked in Thailand and added those to the existing collection. Meanwhile, their on-going researches among the highlanders of Thailand and Laos allowed to further enrich these visual archives with more recent (and digital) pictures. In 2013, the partners received funding from the Institut Français to organize a photograph exhibition on the highlanders of Thailand.
The exhibition offers an extract of this collection, with a selection of about 40 pictures, chosen for both their scientific interest and their aesthetic quality. It also goes with a book, which contains more than 200 photographs from CESD collection.
Chiang Mai Art Museum is located where Suthep Road and Nimmanhaemin Road meet.
* Olivier Evrard is an anthropologist at the Institut de Recherche pour le Développement, France and associate researcher at the Center for Ethnic Studies and Development of Chiang Mai University. He has conducted extensive fieldwork among highlanders of Laos since 1994 and Thailand since 2005. His researches focus mostly on mobility, interethnic relationships and heritage. He is collaborating with the Center of Ethnic Studies and Development at Chiang Mai University since 2005.
** Prasit Leepreecha is an anthropologist at the Center for Ethnic Studies and Development of Chiang Mai University.