CityNews – The UN Refugee Agency's US resettlement program was initiated in 2005, and for the past 9 years more than 73,000 Myanmar refugees in Thailand have been starting their new lives in the United States. However, although the program has now come to an end, there are still an estimated 120,000 Myanmar refugees living in 9 camps across Thailand, of which around 40,000 have yet to be registered by Thai authorities.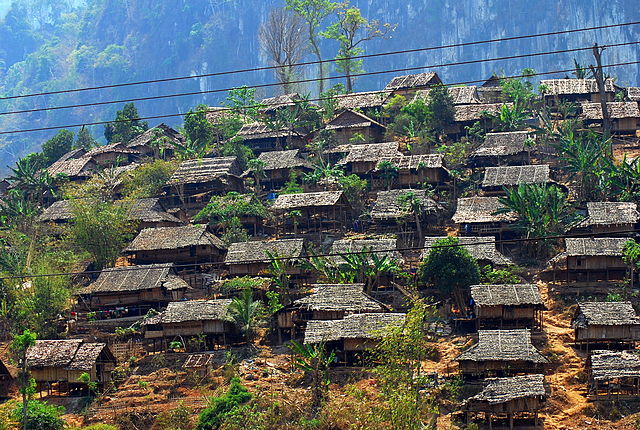 The Mae La refugee camp in Tak province, which was established in 1984 and is still the largest in Thailand.
The refugees still trying to make a living in Thailand either failed to qualify for the US resettlement program or did not apply for resettlement from Thailand. Refugees who were not legally acknowledged by being registered by Thai authorities automatically failed to qualify.
However, it has been said that several more thousand refugees are expected to settle in the US in 2014, as the program slowly shuts down following its January 24th deadline for applicants.
In 2013, there were 2,500 more people expressing interest in the program compared to 2012, and many people state their decisions were based on what other Myanmar refugees had done. Those who had successfully integrated into their new towns and cities in the US have provided positive examples to others, by becoming home-owners, small business owners, and American citizens.
Another important factor for refugees was that their children would be offered higher education, as opposed to the opportunities Thailand, who do not allow refugee children to progress beyond Grade 10 in camps, making it almost impossible to enter university in the country.
In addition to the thousands of resettlements in the US, around 19,000 Myanmar refugees previously living in Thai camps have resettled in other participating countries, such as Australia, Canada, Finland and Japan. Many refugees will choose to go where their families go, so as not to separate siblings or grandparents from grandchildren.
These are all key factors that are taken into consideration by the program when deciding where to resettle refugees. The UN Refugee Agency offers a range of solutions for refugees to take advantage of, and is also preparing for future repatriates to Myanmar.