CityNews – We reported on Friday 21st December that parts of Chiang Mai province were declared cold-spell disaster zones, with temperatures dropping to below 5°C and residents struggling to cope with the weather. As of Monday, 23rd December, 10 provinces in Northern Thailand have been declared disaster zones, and will now be attended to by relief operations.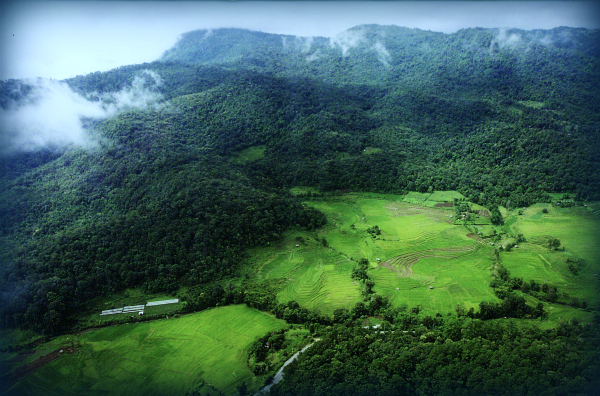 A cold scene near Doi Inthanon.
The 10 provinces are Chiang Mai, Chiang Rai, Loei, Tak, Nan, Phrae, Uttaradit, Sakhon Nakhon, Nong Bua Lam Phu, and Nakhon Phanom.
In Chiang Mai alone, nearly 700 individuals have reported illnesses related to the cold weather, which Chiang Mai residents are neither accustomed nor prepared for. The sudden drop in temperature has led many people to be vulnerable to influenza and pneumonia, especially young children and the elderly.
It is believe that Chiang Mai plans to provide at least 400,000 free blankets and warm clothing to the public, with cabinet members meeting to discuss plummeting temperatures in the North, and how many poorer people in the smaller towns lack suitable clothes and blankets.
In Phrae, the government has given out 10,000 blankets to the public, as well as donating winter clothes that are not commonplace in shops or malls. In Chiang Rai, the temperature has been reported to have dropped to a low of -1.4°C.
Although temperatures below 10°C might not seem newsworthy to some, Thai people are used to living in warm, humid weather most of the year, and most markets, shops, and malls do not provide affordable winter clothes. Almost no houses have fireplaces or heating, and as many Thais drive by scooter or motorbike, they are even more exposed to potentially lethal winds.
The cold weather is expected to continue until New Year's Day on the 1st of January.