CityNews – An unlikely incident occurred during a robbery of a convenience store in Pattaya last month. An unidentified construction worker was allegedly holding up the young store clerk at knifepoint, when her grandfather rushed in and stabbed the robber with a sharp stick.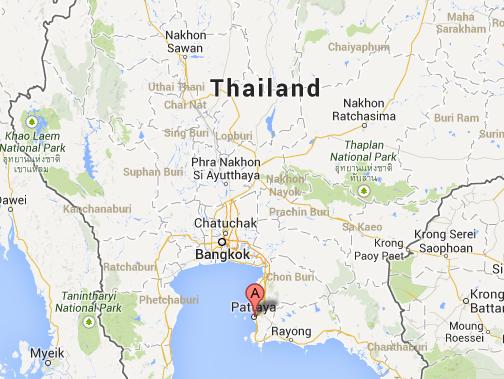 The granddaughter was tending to the till at the shop while her grandfather was resting on a bed nearby. When he heard his granddaughter screaming and struggling to fight the robber, Sunthon Mongkolsart (70) leapt to her rescue and swiftly stabbed the man in the head, rendering him unconscious. The suspect was previously holding a knife to the young woman's throat.
Police recovered the pocket knife, as well as a metre-long stick which had broken in two when the elderly man had used it to stab the thief. The robbery suspect is believed to be Burmese, and police had no personal information about him, besides that he had been recently hired by a construction company about 20 metres from the store.