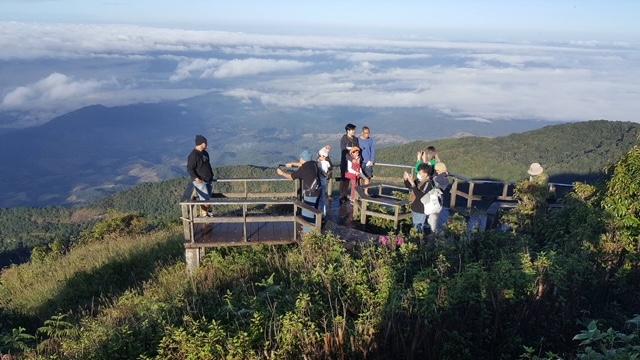 With temperatures atop Thailand's tallest mountain, Doi Inthanon, plummeting to a chilling 5 degrees celcius at dawn, hordes of tourists are making their way up the peak.
Frost has reportedly formed on the mountain's peak, which is adding to the draw for many across Thailand who have never seen frost before.
Kriengkrai Chaiwiset, Head of Doi Inthanon National Park told CityNews that there is so much demand for visiting the park that as of now those wishing to visit must book 60 days prior to visit via the application Que-Q or the national park's web site. All visitors need to have vaccination cards as proof before entry or ATK results 72 hours prior to any visit.
However, should you wish to try your luck, park authorities say that on most days (not weekends or holidays), it could be possible to visit. Walks up to Kiew Mae Pan or use of tents and other facilities may be limited to only those who have pre-booked, but should there be any cancellations, which there are on most days, visitors may be able to enter.
Unfortunately CityNews has yet to receive absolute clarity on this point, so we advise you call and check before travelling. If any readers have personal firsthand information on this experience, we would be grateful for your information.