Sanpatong police were alerted this morning to a man who was possibly dead in a small reservoir in T. Tung Tom, Sanpatong.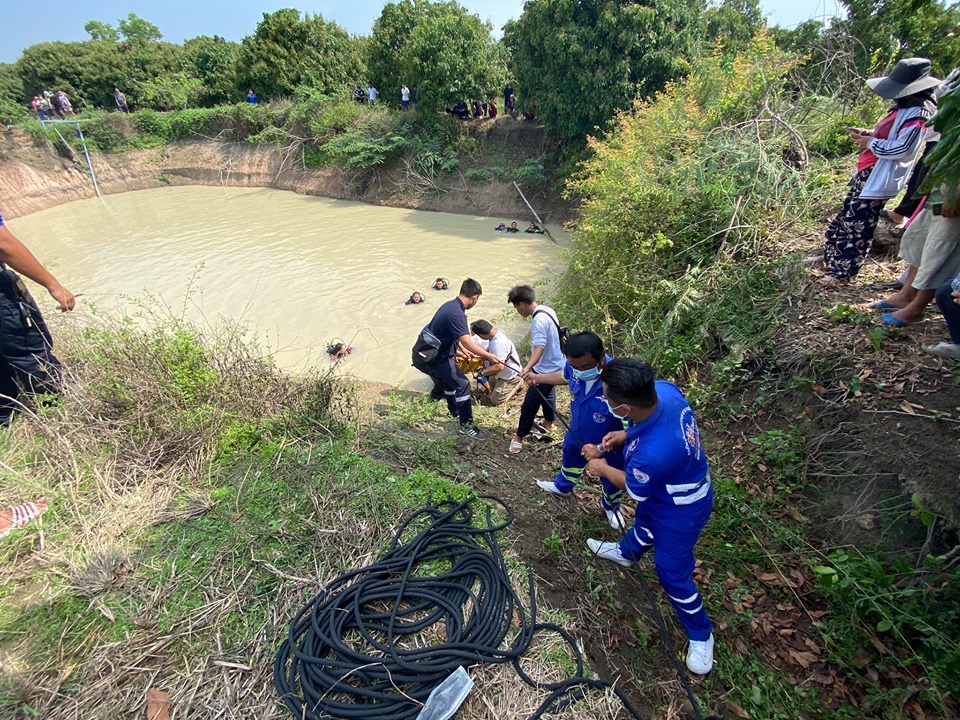 On arrival, rescue workers found villagers, including the drowned man's mother, standing watch along the rim of the 10x20m reservoir.
A team of divers took 20 minutes to find the body of Watcharapong, 36, and bring it back up to surface.
Watcharapong's mother told police that she lived with her son who had some personal ailments. He was also always complaining that he had been a victim and that life was hard, she said.
When she woke up this morning she found a suicide note left by him, telling her to go and find him at the reservoir. She said that she asked villagers to come and help her find her son but when they arrived at the reservoir they saw his shoes and that was when they alerted the authorities.