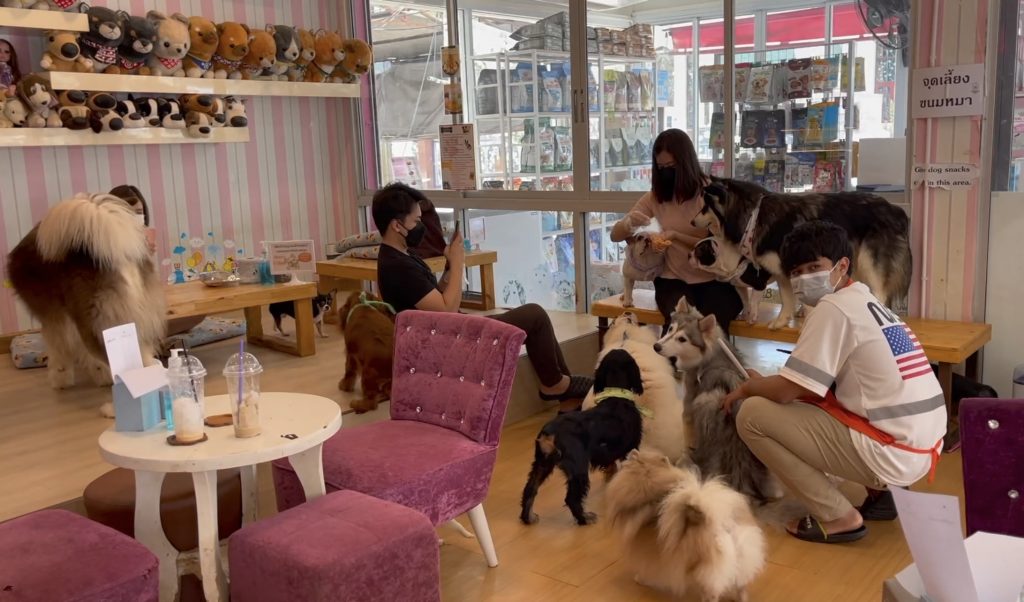 Last week CityNews published a story of a dog café in Sankampang which had gone out of business and whose owner was searching for homes for 18 dogs.
The dog café, which used to care for 30 dogs which lived on premises and were available for customers to cuddle and play with, was forced to close down due to the economic situation and its owner posted a notice last week on social media asking for homes for 18 of her dogs.
Wannaluk Boonsriroj, 28, Smile Dog Café's owner announced today that she has been overwhelmed by over 3,000 people who have registered to adopt her dogs, from all over Thailand.
She said that she will announce her picks for her 'children's' new homes on the 15th August.