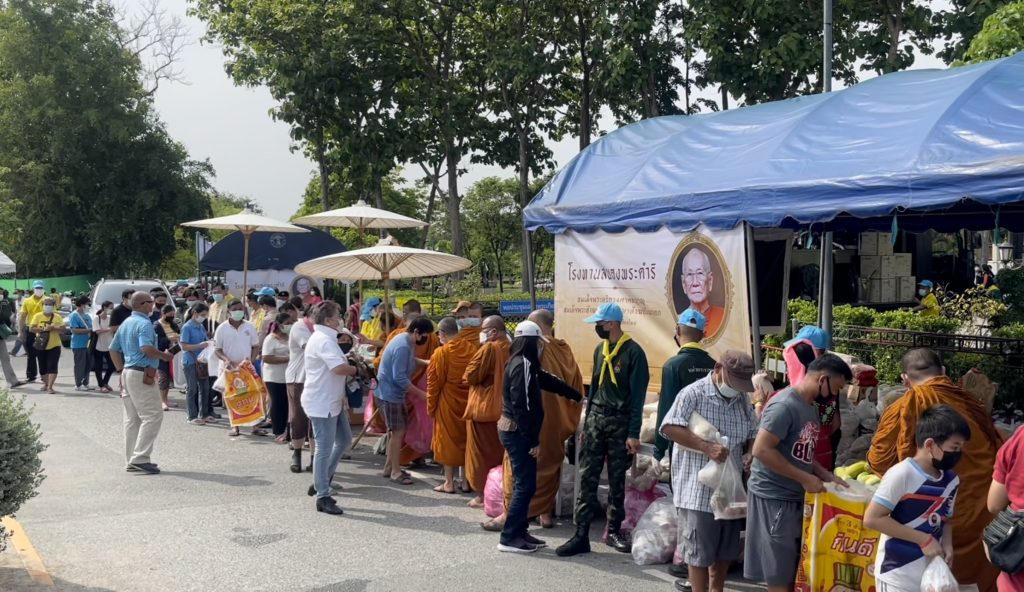 Earlier this morning a lengthy queue of hundreds of people lined up in front of the Provincial Administrative Organisation to receive donated fresh produce brought down by farmers in Omkoi who are unable to sell their fruits and vegetables.
Pumpkins, tomatoes, bell peppers, mangos, cucumbers, rice and other produce totaling 300 tonnes were donated, this being the fourth such donation in the past couple of months.
This effort was coordinated by the Sangha Council of Chiang Mai, along with many local administrative bodies, with monies donated in large party by the abbot of Wat Pa Daraphirom.
The farmers group say that they expect many more trips to town with many more tonnes to come.