CityNews – On Sunday night, March 1, residents found a three metre long python on Rat Uthit Road, behind Chiang Mai Gymkhana Golf Club of Chiang Mai's Wat Gate sub-district.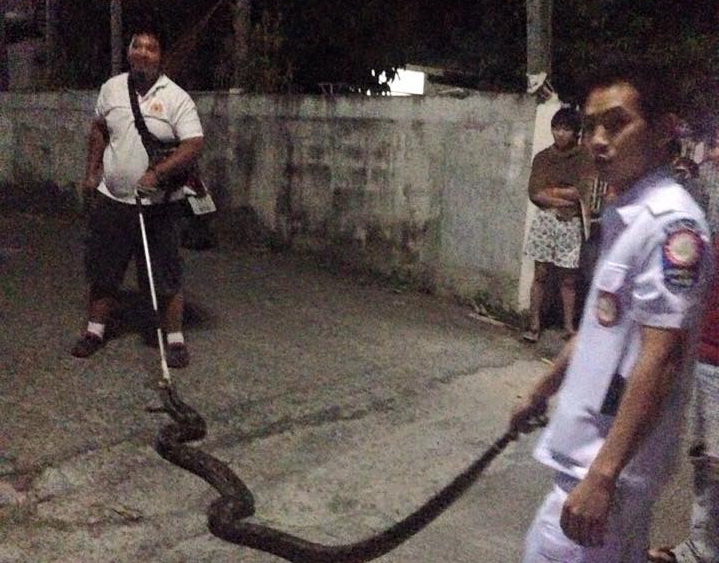 The python, in custody.
The community informed officials at Ruam Chiang Mai Rescue Association. The area has many houses, and residents feared that the python would endanger their families and their animals.
It took officials 10 minutes to catch the python and put it into a sack. The python was later released in the forest.
It is believed that the python came from the forest behind the Gymkhana golf course.
The python has not confessed to any crimes.