CityNews – April 17th around 10:00 p.m., officials of the 3rd Narcotics Suppression Bureau arrested five people allegedly involved in methamphetamine trafficking in Amphur Chai Prakan, Chiang Mai.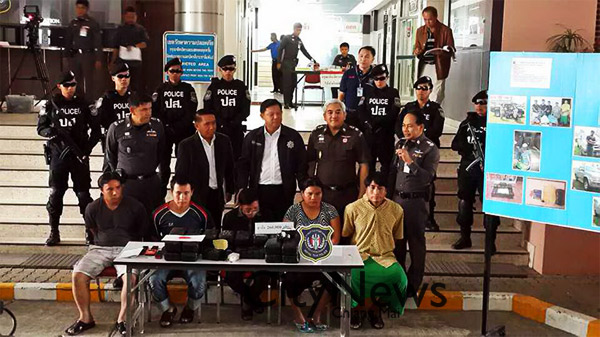 Pon Yeelangga (36), Somchai Saelee (18) of Amphur Chai Prakarn, Torasak Yeepa (27), Watsana Leeja (34) of Chiang Dao and Asapa Paepa (33) of Chiang Mai, were arrested with 260,000 yaba pills in Tambon Pongtum, Amphur Chaiprakarn, Chiang Mai.
Prior to the arrest the officials were informed about a Lisu drug smuggling ring led Watsana. Police say the men were transporting drugs from Amphur Mae Ai to Bangkok. The investigative unit found three trucks parked in Amphur Fang while the mules went to the border to pick up their shipment. The officials intercepted the vehicles and found the drugs concealed in the rear seats.The suspects are currently awaiting trials.