CityNews – Aftershocks have continued to rattle Chiang Rai province since the earthquake on 5th May. The Bank of Agriculture and Agricultural Cooperatives (BAAC) has decided to provide 22 million baht towards helping victims and has extended the period of repayment of the loan.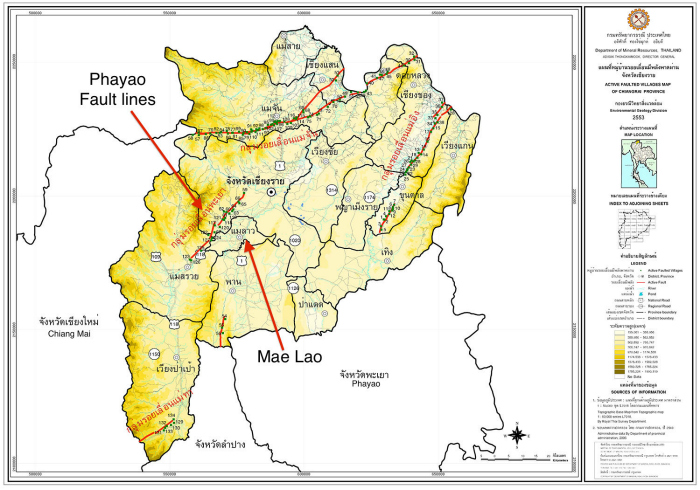 On 15th May just after midnight an aftershock measuring 4.4 on the Richter scale struck the Phan district. Two aftershocks also occurred with its epicentre in Mae Lao district: the first at 2:32 a.m. was measured at 2.6 on the Richter scale, and the second was measured at 2.8 on the Richter scale at 3:41 a.m.
Pongsak Wangsamur, Chiang Rai Provincial governor, together with the BAAC, gave 2,000 baht to 400 households affected by minor damage. They also gave 20,000 baht to 88 seriously affected households, and 100,000 baht to the head of customer of BAAC.
Lak Wajananawat, the BAAC manager, said BAAC had decided on a budget of 22 million baht to help the victims, and the budget can be renegotiated up to at much as 60 million baht.
In the long-term, BAAC has extended its one year limit for the victims who are BAAC's customers, allowing them to pay their debt in a longer time period. They have provided a low-price interest for the loan, and have delayed paying for debt under 500,000 baht.