CityNews – On 23rd October around 7 p.m. a hired 'Veerapan' tour bus went over the edge of a cliff near Pan Thong Waterfall on the Phayao Road, resulting in 22 dead and 19 injured.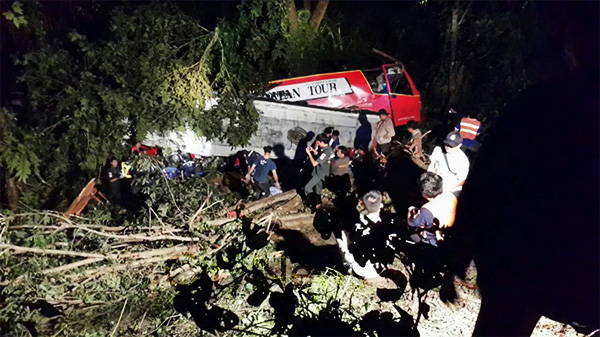 It's reported that the bus was hired by a group from Saraphi so that they could make merit at a temple in Lampang. On their way back to Chiang Mai they wanted to stop at Pan Thong Waterfall.
Police say that in heavy rains the bus skidded off the road and fell into a ravine 100 metres below.
When police arrived at the scene they found five bodies in the bus. Police say the operation to save the rest of the passengers was difficult in the darkness.