CityNews – Over 200 people representing travel agencies, the Chiang Mai Professional Tourist Guide Alliance, and songtaew and tuk tuk drivers gathered to protest at the Chiang Mai Night Safari on 30th September, claiming that Chinese websites were offering drastic price reductions to entrance tickets.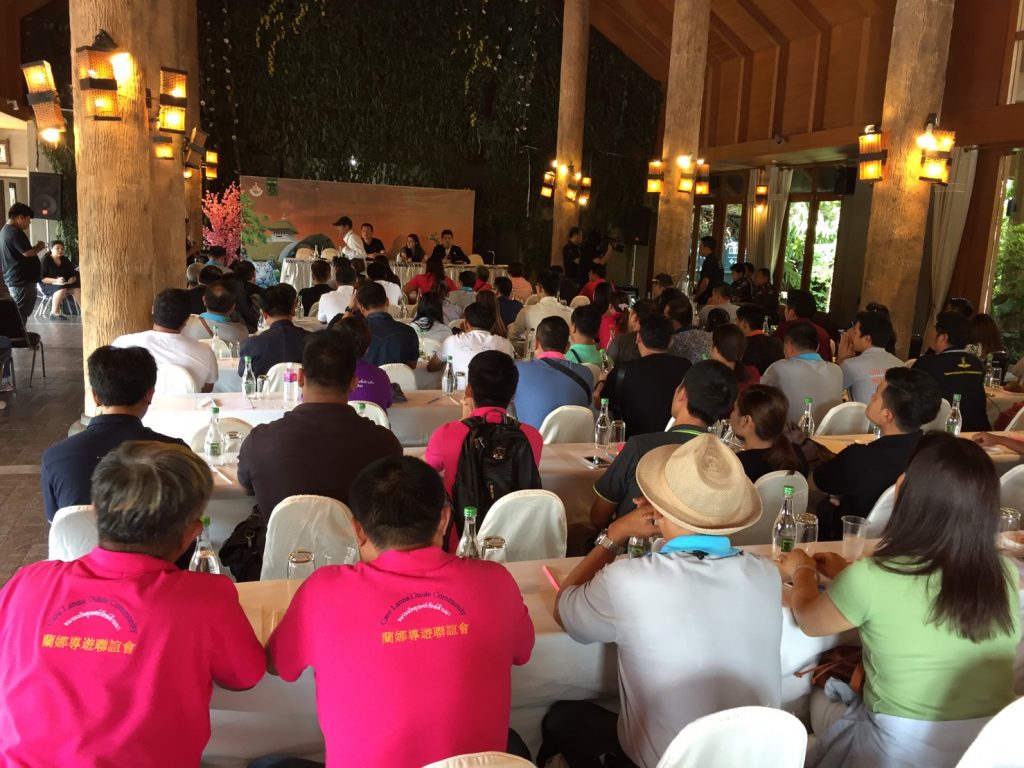 The group, led by the president of Inter Guide Club, protested against the ticket price cut and appealed to authorities to set a solid price applicable to all.
According to the protesters, many Chinese websites including Taobao.com have offered discounted prices for the entrance ticket to the Chiang Mai Night Safari. Tickets can be found as cheap at 30 yuan (around 150 baht) which contrasts with the door prices which are 400 baht for Thais and 800 baht for foreigners.
The protesters revealed that the huge price gap had caused great confusions amongst tourists, some of whom have accused tourist guides and transportation entrepreneurs of overcharging. These drivers and tour guides tend to receive generous kickbacks from destinations such as the Night Safari when they take tourists there, and this price reduction has undermined this system. They say that many tourists, when they arrive and see the door prices, merely go online and purchase their much cheaper tickets this way.
The complaint was directed at the acting-director of Chiang Mai Night Safari which has appointed the president of Tourism Council of Chiang Mai and Tourism Development Committee of Lanna Tourism Development as the committee to solve the issue.
The acting-director of Chiang Mai Night Safari Netnapa Suttidumrongtam said that the Night Safari had never undercut its prices in such a way, claiming that it was perhaps sales techniques of Chinese travel agents which led to the great reduction. The trick, she said, was that some companies purchased tickets in advance and sold them at low prices to attract customers while likely increasing other costs in the package to compensate. She went on to insist that the Chiang Mai Night Safari does not have the authority to interfere with individual companies' pricing strategies.
According to reports, the various parties will meet again on October 5th and 6th and hope that the matter will be concluded by the 22nd.