CityNews – Over two thousands households in Mae Rim and Hang Dong were damaged from a storm on April 18 that also claimed two lives.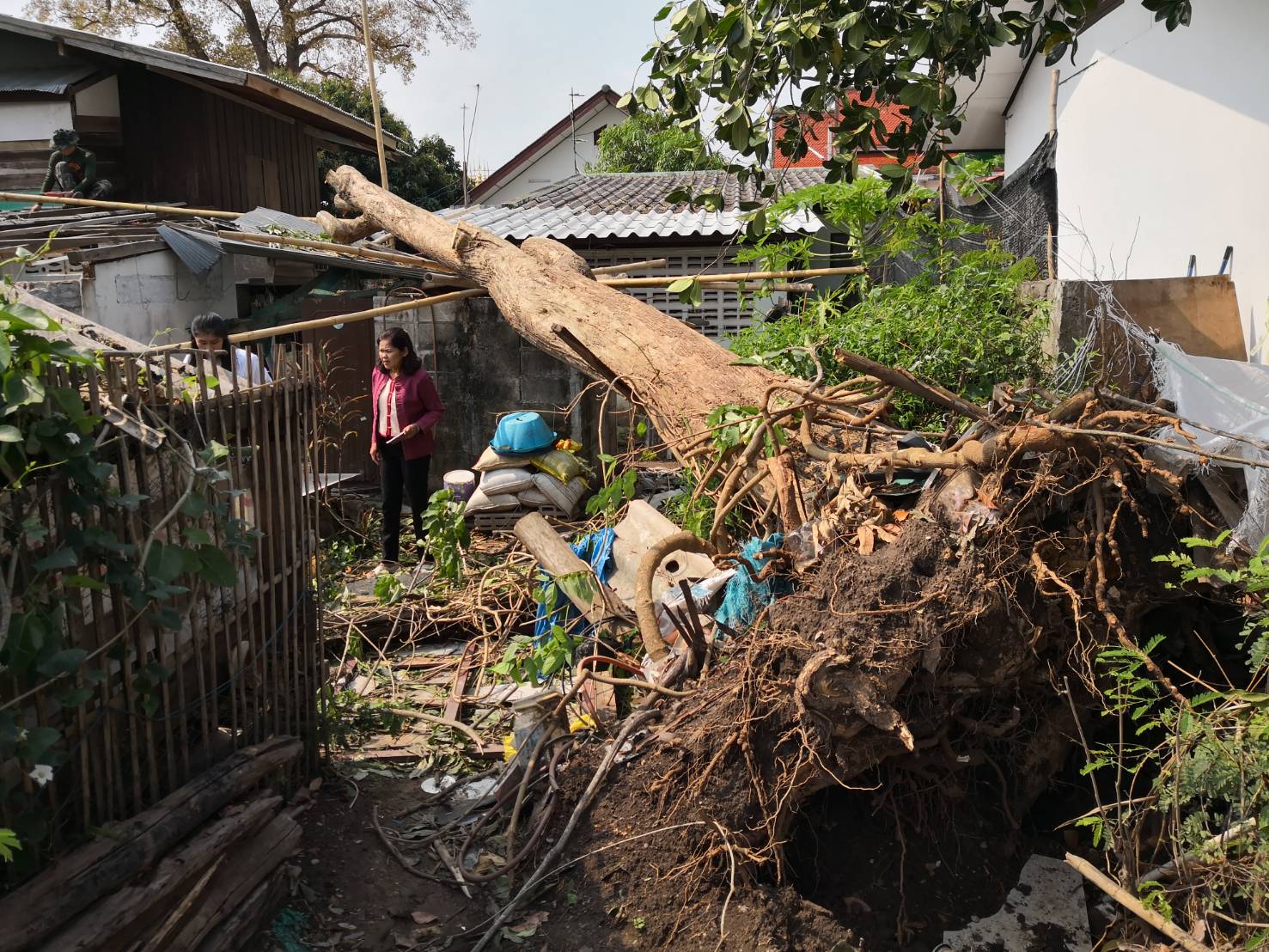 On April 18, Governor Pawin Chamniprasert along with Molsuda Chamniprasart, president of Chiang Mai Red Cross Chapter, Pairin Limcharoen, head of the Disaster Prevention and Mitigation Office, and other authorities visited Mae Rim and Hang Dong to provide aid to those affected by yesterday's storm.
Strong wind and hail damaged 215 homes in Mae Rim and 2,450 homes in Hang Dong with two deaths reported due to falling trees. The Thai Red Cross Chiang Mai Office has donated supplies to civilians to repair their homes and the local authorities have their officers in the field to provide manpower.
The governor of Chiang Mai also ordered local authorities to keep 24 hours surveillance on the weather and has advised citizens to avoid being near billboards and big trees during big storms.