CityNews – At 6 a.m. on 14thMay, Chiang Mai Highway Police Rescue (CMHPR) received a report that a truck was on fire on Chiang Mai–Hod Road.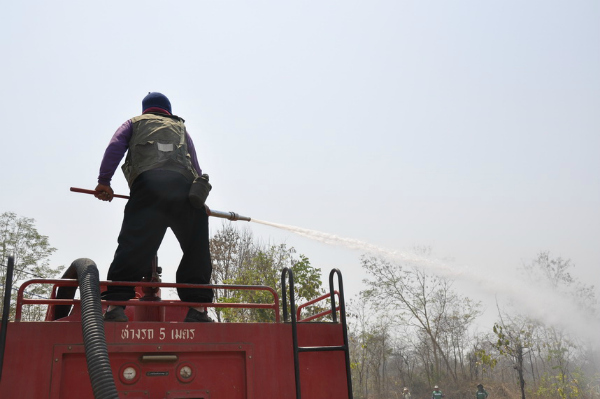 At the scene, officials were called to an 18-wheeler truck engulfed in flames. The firefighters and fire engines managed to stop the fire. A post incident investigation concluded that the cabin was totally destroyed but nobody was injured.
The truck driver told when he was driving along, he heard explosion form his truck. He instantly stopped and left the truck, by which time the fire was beginning to blaze aggressively. The highway police were also called to the scene to help due to a build up of traffic.
For photos and story in Thai, visit the CM108.