CityNews – Around noon on Tuesday, 25th February, at least 11 construction workers were killed by a falling cement beam while having their lunch break at work.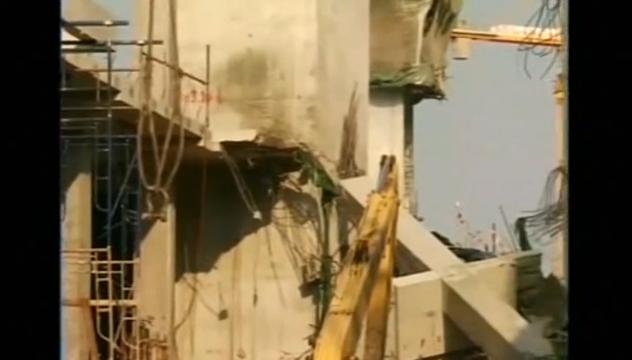 The scene of the partially-collapsed building.
There were about 27 workers, some of them sitting, others eating, at the construction site of an expansion of Ramathibodi Hospital Chakri Naruebodindra's medical centre in Samut Prakarn. 16 of them were rushed to nearby hospitals and some are suffering from critical conditions, with at least one believed to still be trapped under the rubble. Six people died at the scene of the incident, two of whom were Cambodian migrant workers.
The falling beam, which was 5 metres wide and 20 metres long, happened soon after an elevator shaft gave way inside the building, the cause of which is still being investigated. Sniffer dogs and authorities are still searching through the debris for bodies.