Think of a country associated with coffee… Chances are you are thinking of Italy, the home of espresso and cappuccinos and fanatical about good coffee (and food). Unknown to most Chiang Mai residents an Italian cafe chain Segafredo is nestled between the shelves of Tops supermarket (on on he ground floor of Central Airport Plaza).
This cafe has a wide variety of coffee options, a state of the art Italian machine and a range of tasty European treats (such as Stollen, biscotti and gingerbread men). The staff all have waistcoats and ties and there seems to be a steady stream of customers coming to contemplate their purchases.
Coffee – A large menu of coffee options, including hard to find cafe lungo, good quality beans freshly ground and options if 8, 12 or 16 oz drinks.
Cafe – The red faux leather chairs make the place look like a plush food court cafe and it's a little noisy from the nearby smoothie machine and tills being rung up at Tops. However if background mall noise doesn't bother you it's a nice place to relax after shopping and by far the best coffee in the mall!
Other – Segafredo has a good selection of sweet cakes and snacks as well as cups, reusable mugs, coffee machines and beans for sale. There are good tables for working and armchairs for relaxing. And there is WiFi but it's not free (40 Baht for 5 hours).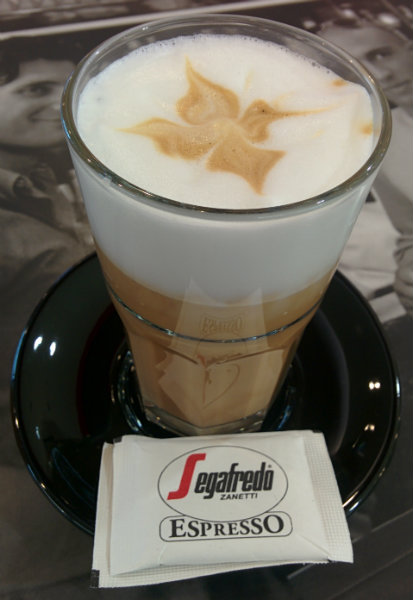 Cost: 80-125 Baht
Location: ground floor of Central Airport Plaza
Open: daily 10:00-21:30