CityNews – 18th January 2020, Dr. Jatuchai Maneerat, Chiang Mai public health office doctor, explained to the media that test screenings of passengers from Wuhan to Chiang Mai on Air China with the Thermo-scan machine in Chiang Mai airport have been working well.
The machine has screened 711 passengers who were suspected of possibly being respiratory communicable disease carriers and have found them to be healthy. Only two passengers to Chiang Mai were found to be affected; one a female Thai worker travelling back from Wuhan via Suvarnabhum who had influenza virus type B and a Chinese girl who had Rhinovirus and normal pneumonia. Initial tests were performed in hospitals in Chiang Mai followed by further checking by national standard lab at Bamrasnaradura and Chulalongkorn Hospitals in Bangkok.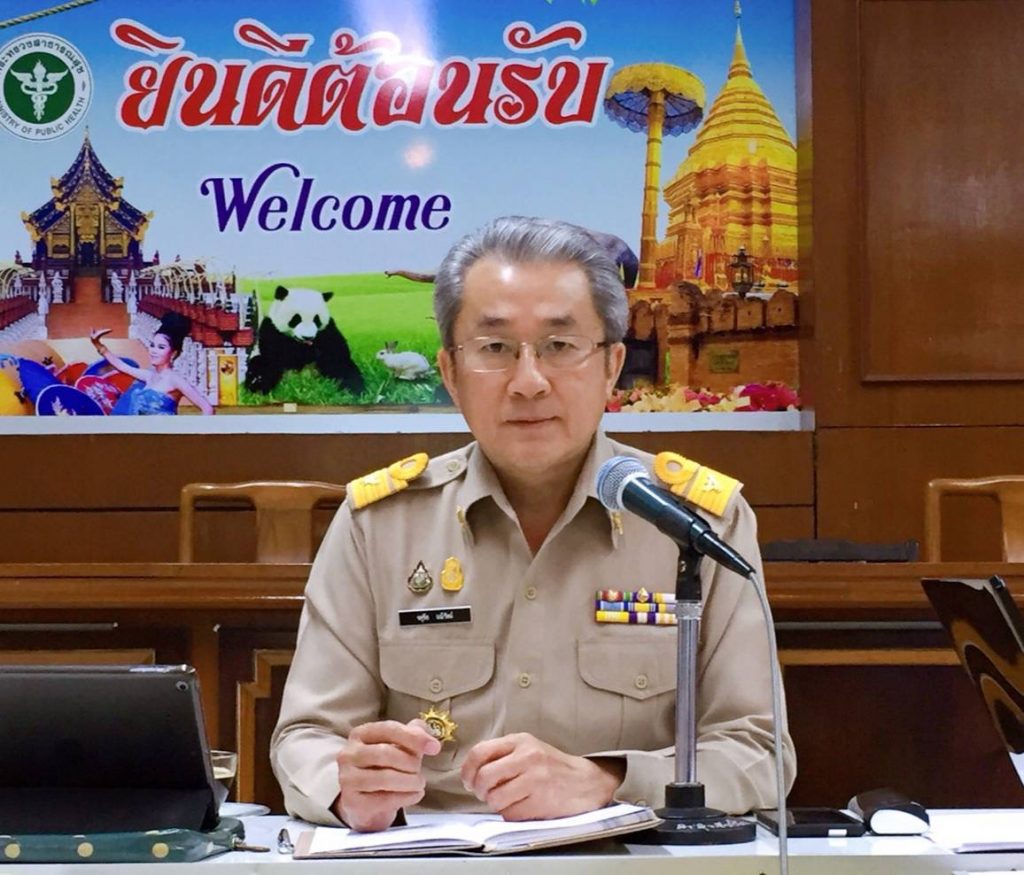 Dr. Jatuchai confirmed that news of a patient with a new type of influenza (H3N2) virus found at Chiang Mai airport was false news.  This is because H3N2 influenza is a normal communicable disease commonly found in Thailand and not a new type of corona virus such as the Wuhan pneumonia.  H3N2 influenza can be treated like other normal influenza.  The doctor asked people not to share false news and not to believe in false information.  If anyone is in doubt and would like to obtain facts, they can contact any nearby hospital or Chiang Mai public health office phone No. 053 211048 ext. 110 – 111.  When the situation of disease spread changes, the office will report to the public periodically.