CityNews – Police are cracking down on gambling in anticipation of the upcoming Football World Cup.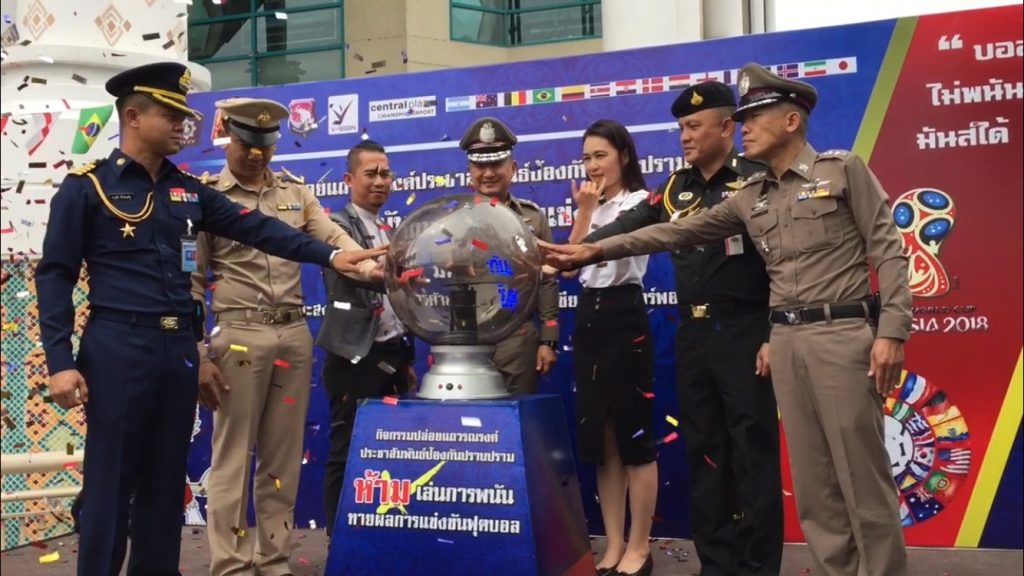 In preparation for the upcoming World Cup, which will start this June 14th, Deputy Prime Minister General Prawit Wongsuwan has ordered a crackdown on all football gambling. This was after statistics were released that stated in 2017, there were 2.5 million people taking part in football gambling in Thailand, among which were 600,000 juveniles and young adults aged from 15 to 25.
The Bangkok Post recently reported that a study from The Centre for Economic and Business Forecasting at the University of the Thai Chamber of Commerce estimated that there will be at least 78.3 billion baht extra circulating in the country's economy during the upcoming World Cup, 60 billion of which will be due to undocumented transactions and gambling.
Today, June 13th, Provincial Police Region 5 held a parade around the moat to campaign against football gambling.