CityNews – Warm Heart Foundation's Michael Shafer held a meeting at Shangrila-La hotel today with a number of representatives from the hotel industry in Chiang Mai to address how their businesses can help combat the annual crisis.
General manager Anne Arrowssmith from 137 Pillars House announced that the hotel has adopted Warm Hearts methodology to turn the hotel garden waste into biochar, learning the art of composting from them. They now compost or biochar 95% of the garden and green kitchen waste and produce enough compost for hotel use as well as sell as surplus to hotel staff, a template which is hoped will be adopted by many other hotels and resorts. Similarly both Four Seasons and Shangri-La have implemented environmentally responsible programmes.
Shafer talked about how Mae Charm District produces more corn than any other in Chiang Mai, producing 100,000 rai of corn each year, resulting in huge amounts of smoke when much of it is burned.
Mahidol University's survey last year revealed that 41% of stalks in Mae Chaem are burned, producing noxious gases into the environment. Warm Heart has been using affordable and simple technology to turn the mass of corn waste into biochar without the need to produce smoke and with the ability to earn extra income for farmers from its sales. At two baht per kg for biochar plus 4-5 baht per kg for the corn kernel, this could have a big impact, economically and environmentally.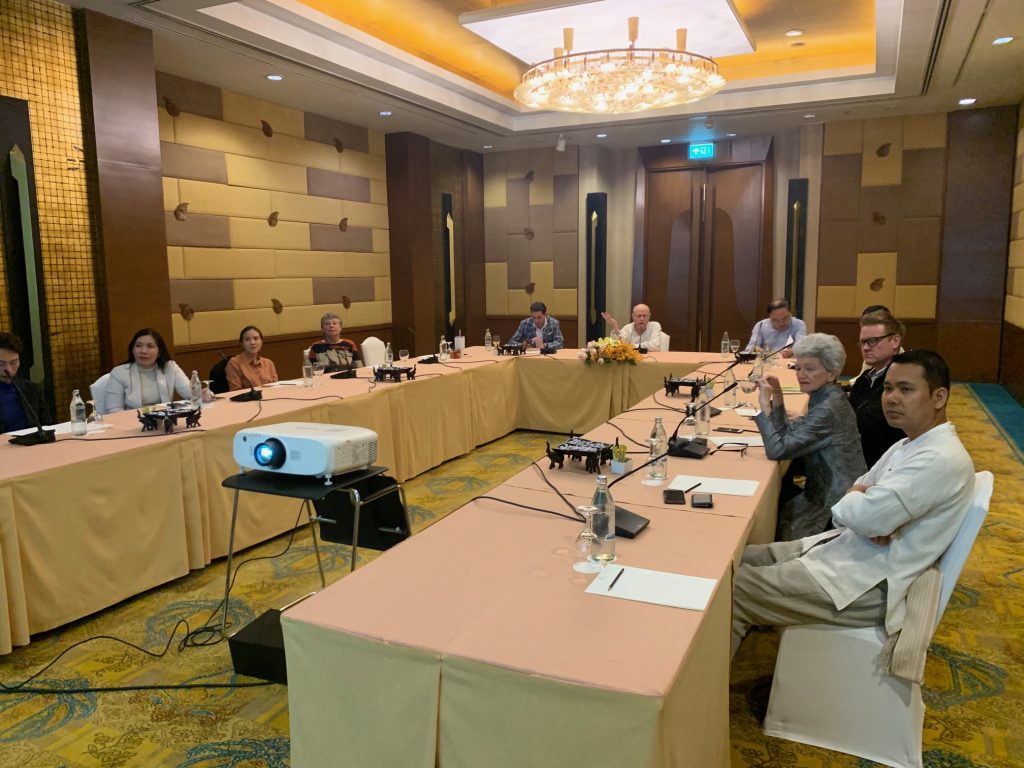 Hoteliers have been badly affected by the pollution and many expressed interest in supporting Warm Heart's biochar projects.
A representative from the newly minted Breathe Council was also present and Shafer took the opportunity to give the group Warm Heart's endorsement.
A number estimated by TAT is that 12 billion baht per year is lost in tourism revenue from the annual crisis in the north of Thailand. A World Bank report estimates the cost of hospitalisation in the north to be at around 6 billion dollars per year, according to Shafer.
Until the formation of the Breathe Council this year, there has been nothing done about this problem, Shafer continued. Until last year the government was handing out masks to the public which were ineffective against the dangerous PM2.5 particles.
The formation of Breathe Council is the first time something is being done about this, he said. Adding that the government is only marginally involved.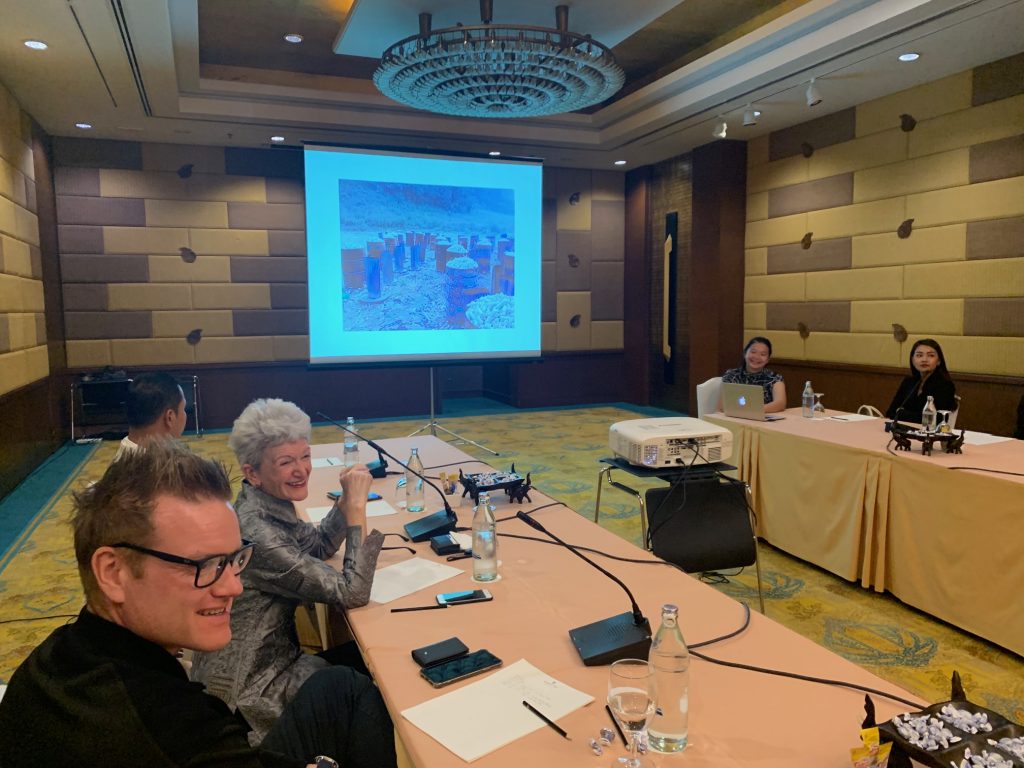 The animal feed industry has chosen not to engage, he continued. But millions in the north work for the industry and are dependent on it, which poses a big challenge to change. The industry is also growing, what with US sanctions on China. If the industry decides to move to Myanmar, millions of jobs here will be lost.
This meeting was a call out for local businesses, starting with hotels, to step up and take action, ideally by coughing up some cash.
"It is immensely difficult to remove smoke from the air," said Shafer. "It is critical, and cheap, to stop it from happening. Think about it, you can remove the smoke from the equivalent of 1.1 million packs of cigarettes for only 50,000 baht. Health care, climatological benefits is immediate and all the money goes to pockets of small farmers. They need incentives to stop burning. Farmers need a market and markets need demand. So we can kickstart this by providing incentives and demand. You get bragging rights. Undeniable credentials with customers. Industry press. Tax deductible CSR projects. Kudos. Farmers can make money by not burning. This could be the solution."
Gabriel Lombardo, GM of the Shangri-La, has said that he will draft a plan and talk to other hotels in Chiang Mai.