CityNews – Among other less interactive April fools stunts online this year, Google has taken it to the next level by creating an interactive Pac-Man game built right into Google Maps itself. Disclaimer: This is not an April Fools, we have tried it out already!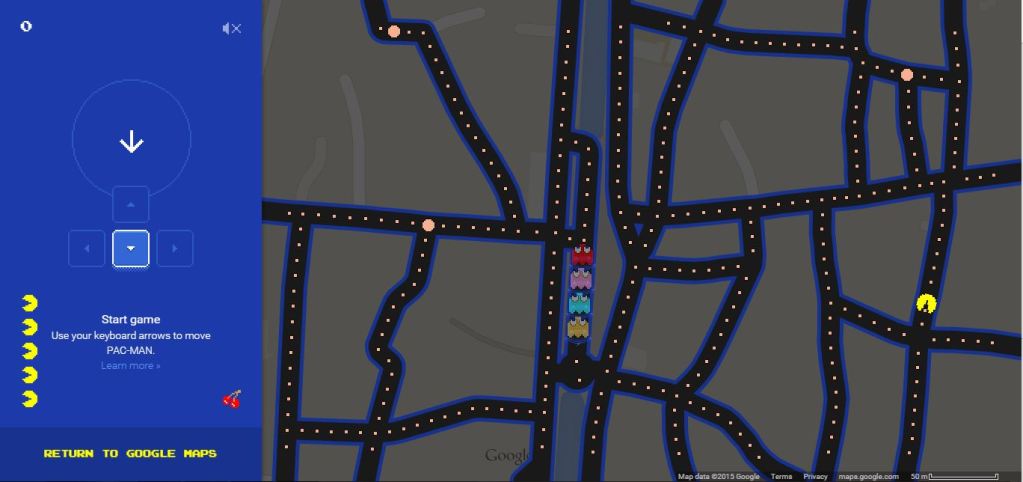 We don't know how long this feature will last, so play it while you can by visiting Google Maps and clicking on the Pac-Man icon in the bottom left of the screen.
Simply zoom into an area of your liking and click (we chose Thapae Gate area). Wait for it to load then the controls will be displayed on the left hand side and the ghost hunt begins!
The rules are the same, eat all the pellets before you die, avoid ghosts unless you eat a larger pellet and try and get as many fruits as you can.