You are invited to join the forest ordination ceremony and celebrate the fighting of the Omkoi's community 
The forest ordination ceremony will be held at Kaberdin village, Omkoi district. The ceremony is part of the Omkoi relatives' celebrations against coal mining that shows the beliefs to protect the forest and other valuable resources. The forest ordination ceremony will be held with music performance and official statement to demonstrate a strong standpoint against the Omkoi coal mine. The Omkoi community, activists and supporters from various sectors will attend the forest ordination ceremony on February 14th, 2023 from 9am to 12.30 pm. All are invited to attend.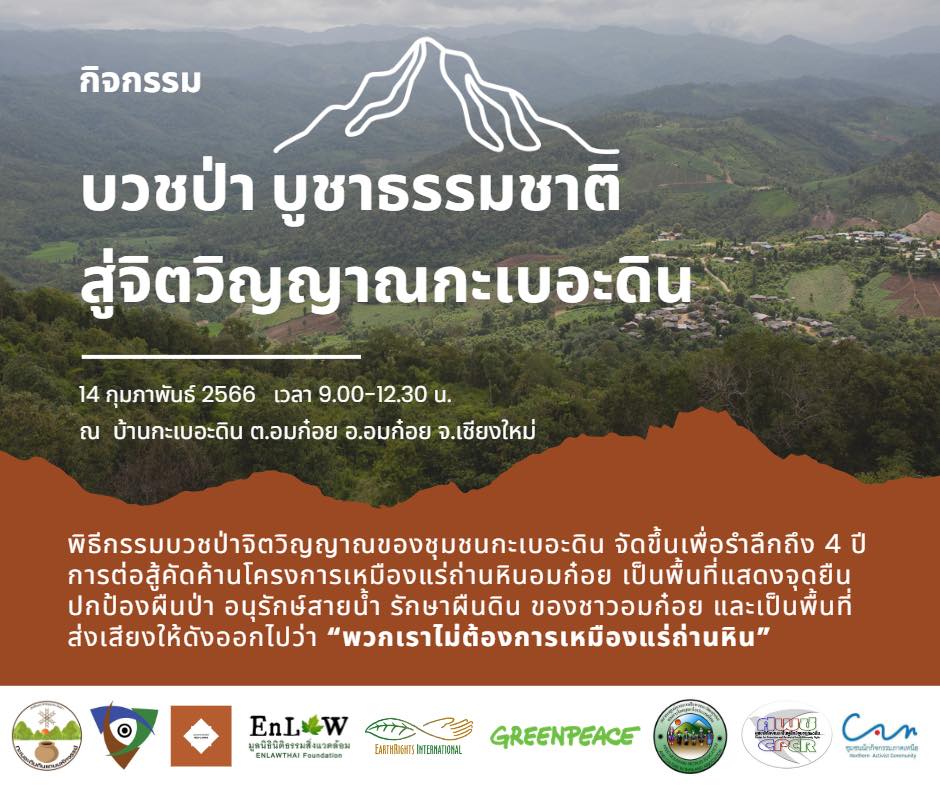 An official statement opposing the Omkoi coal mines will be announced and a small seminar by academics on pollution and public participation will be held in the ceremony.  
For more information or further interview, please contact Mick Thanakrit Tongfah at 087 808 7764 and Wan Worawut Tamee at 096 678 7918 
Google map: https://goo.gl/maps/ALvUcHtxvsD2UXuR8