CityNews – Police have arrested a Burmese man for stealing wallets and other items from the storage compartments under motorcycle seats while their owners exercised.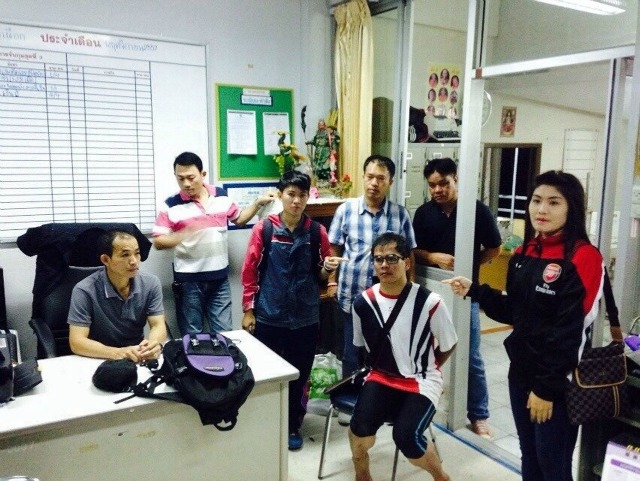 Sai Toon-ong, seated, is confronted by some of the people he allegedly stole from after his arrest. Photo: Weerasak Panyachod.
Sai Toon-ong, 32, said he prised open the seats of motorbikes parked at the Muang Chiang Mai Stadium in the mornings and evenings, while their owners used the facilities inside.
Four plainclothes policemen saw Sai trying to prise open the seat of a motorbike at around 8pm on Sunday.
Police arrested him and later found stolen wallets, ID cards and ATM cards at his room in a hotel in Changpuek sub-district.
The suspect said he had been working in Thailand without proper documentation for seven years, but turned to crime after he was recently made unemployed.
He said he had stolen from motorbikes on around five occasions this month, and sold some of the stolen items to get money for accommodation and food. He will be prosecuted.