CityNews – Police have arrested a man for stealing mobile phones and other items from temples and a monastery around Chiang Mai.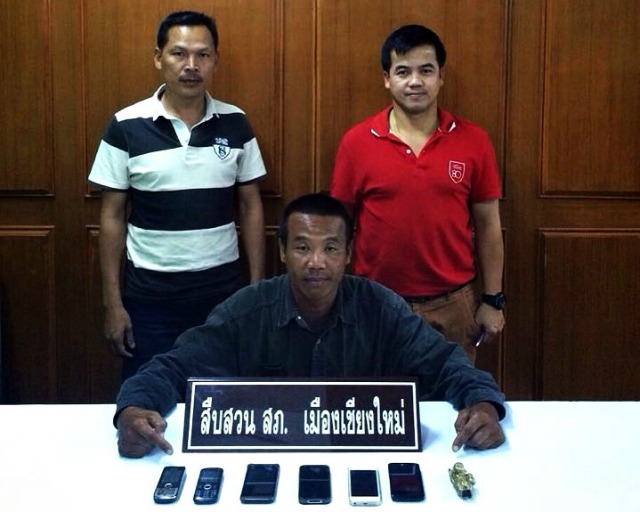 Pairoj following his arrest. Photo: Chiang Mai Police.
Pairoj Boonyuang, 39, of Mae Rim admitted the thefts and said he had sold some of the stolen items.
Police acted after a phone was reported stolen from the Nong Ho monastery in Changpuek sub-district last Friday.
After examining CCTV footage they identified Pairoj, who was recently released after serving a prison sentence for theft.
Police arrested him while he was walking down a street on Tuesday and found three mobile phones on him, including the one that was stolen from the monastery.
Pairoj confessed to the theft and said he had also stolen mobile phones from other two temples – in Mae Taeng district last Friday and in Mae Rim on Sunday. Three more mobile phones were found in his room.
Pairoj will be prosecuted.