CityNews – On Sunday 16th June, Chiang Mai FC's 'The Tigers' played their big home game against Phitsanulok FC's 'The Violet Armies' to a crowd of over 8,000 spectators.
In the first half, both teams had several chances to score, but all attempts failed. The first half ended with little excitement at 0 – 0.
Both teams started the second half with more violent tackling and greater defending, but the referee decided to get the game back under control and things cooled down from there. The game nearly ended like this, but in the 73rd minute CMFC took the lead thanks to experienced Chiang Mai-born striker Supakit Jinajai. Before the game finished, Itthipon Janpang-nguen, a defender for Phitsanulok FC, was sent off after he clumsily tackled the CMFC striker. The game finished at 1 – 0 to CMFC.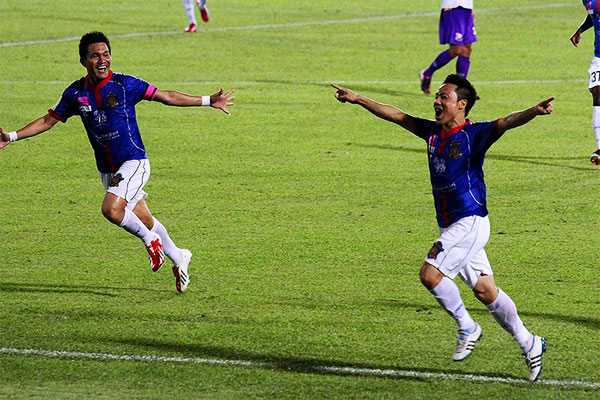 Chiang Mai FC are now ranked in 1st place of the AIS Regional League Division II with 39 points, followed by Phitsanulok FC who are ranked in 2nd place with 35 points. The next game for CMFC will be an away game against Lampang FC at Lampang Stadium.
Thanks to PaMom Cmfc for pictures