CityNews – Last week we reported 3 million baht worth of lottery tickets were lost by the Thailand Post while on their way to Ayutthaya province. The postal service has announced a compensation of just 2,000 baht to the Government Lottery Office (GLO).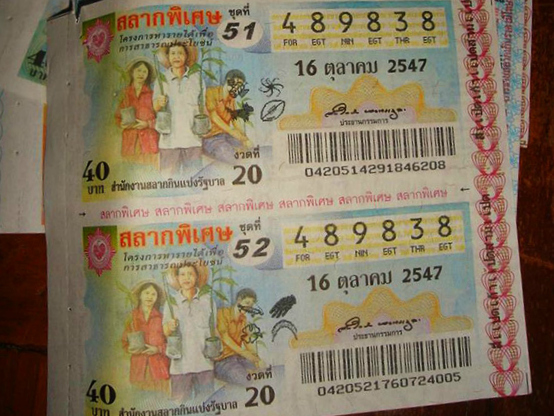 On Thursday, 5th June, two packages of lotteries containing 42,800 tickets was lost from a truck owned by the postal service. The truck driver, an employee of Thailand Post, was accompanied by a GLO official on their way to Ayutthaya when they realized that the back of the truck had been open.
The GLO will only receive a compensation of only 2,000 baht because the packages had not been insured, and the regulations of the postal service allows only for a maximum compensation of 1,000 baht per package.
"It's much less than the actual damage," said the deputy director of the GLO, Kunthira Tantirangsi. "The GLO would like to ask Thailand Post to consider additional help for us". The GLO plans to provide insurance for all of their tickets in the future.
In other news, in attempt to combat the issue of overpriced lottery tickets, the GLO will create regulations for lottery agents that ensure each ticket is sold at 80 baht when over 5,000 ticket books are bought.