CityNews – Wilas Nomcharoen was a former goalkeeper and goalkeeping coach who passed away on 7th January 2014 in his hospital bed at Siriraj Hospital in Bangkok.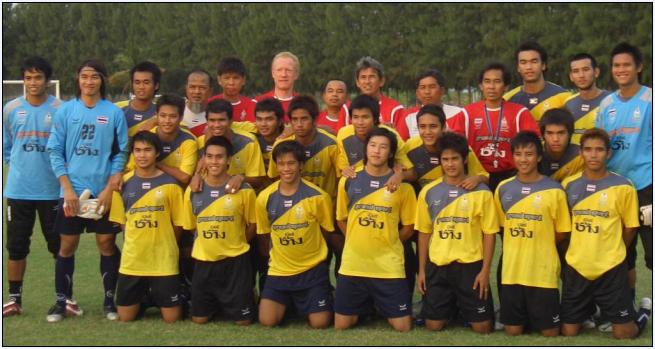 The Thai National Football Team.
Said to be one of the nation's most skilled goalkeepers during his time on the pitch, the 51-year-old had been battling with cancer for years. However, he had a long and fruitful career, rising to recognition with his home province of Trat in the 90's.
He then moved onto Air Force United, nicknamed The Blue Eagles, and stayed with them for most of their peak period through the late 90's, when they were most successful as a team and football club.
Mr Nomcharoen is said to have been a factor in Thailand's national team winning gold at the National Games, as well as several other domestic accolades.
Later, he moved back to Trat where he coached goalkeeping for Trat FC. Many students and fans are sad to see him go, but relieved he can finally rest.