CityNews – After the Singaporean military lent two Chinook helicopters and 53 army personal to help reduce the smog problem in Chiang Mai thanks have been given to the visitors for helping to restore a good quality of life for the people of the north.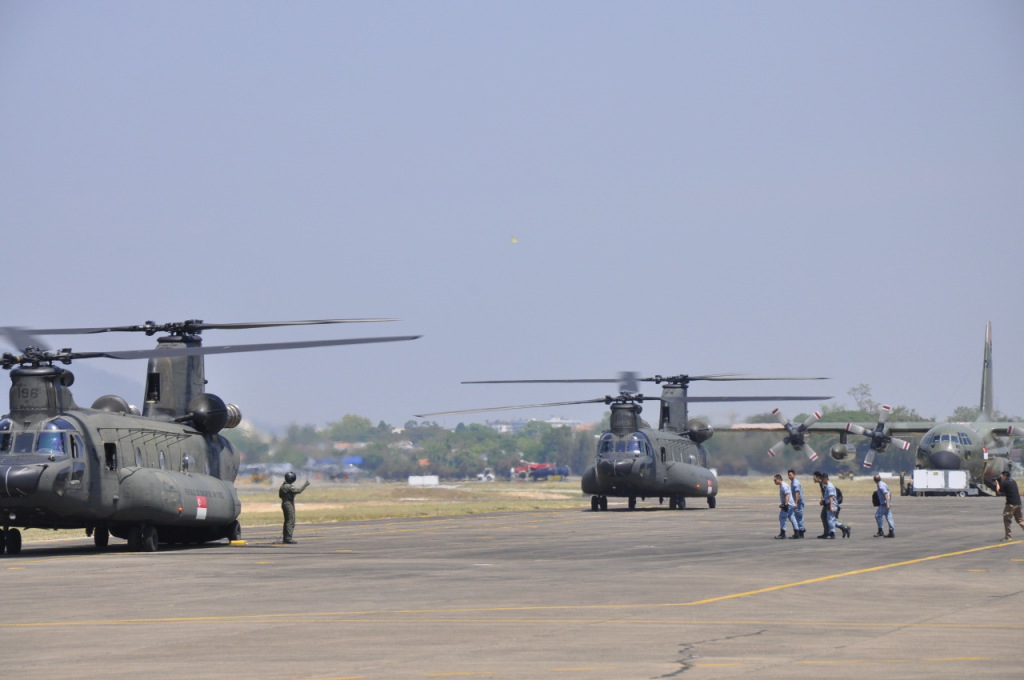 Yesterday morning, March 31, Major General Sarayut Rangsri of the 33rd Military Circle presided over a trophy giving ceremony at Wing 41 Military Airport. The trophy was given to Colonel Ang Yau Choon, Defense Attache of the Republic of Singapore, as a thank you for helping extinguish wildfires in the nine provinces of the north affected by severe smog pollution.
The Republic of Singapore's military have been working with the Thai military since March 18th, and although heavy rains might be somewhat partly responsible for the smog dissipating, during the ceremony both nations celebrated putting an end to the smog problem this year. The Singaporean military will return home today having done their job.
According to Major General Sarayut, the joint performance to solve wildfires and the subsequent smog problem has given the people of the north a good quality of life again. The general said he was very impressed with the Republic of Singapore for understanding Thailand's problems.
Yesterday, the dust level (PM10) measured in the north between 28 – 48 micrograms per cubic metre.