CityNews – Police have arrested an army conscript who had been on the run since fleeing a checkpoint while allegedly transporting a large amount of drugs on Sunday.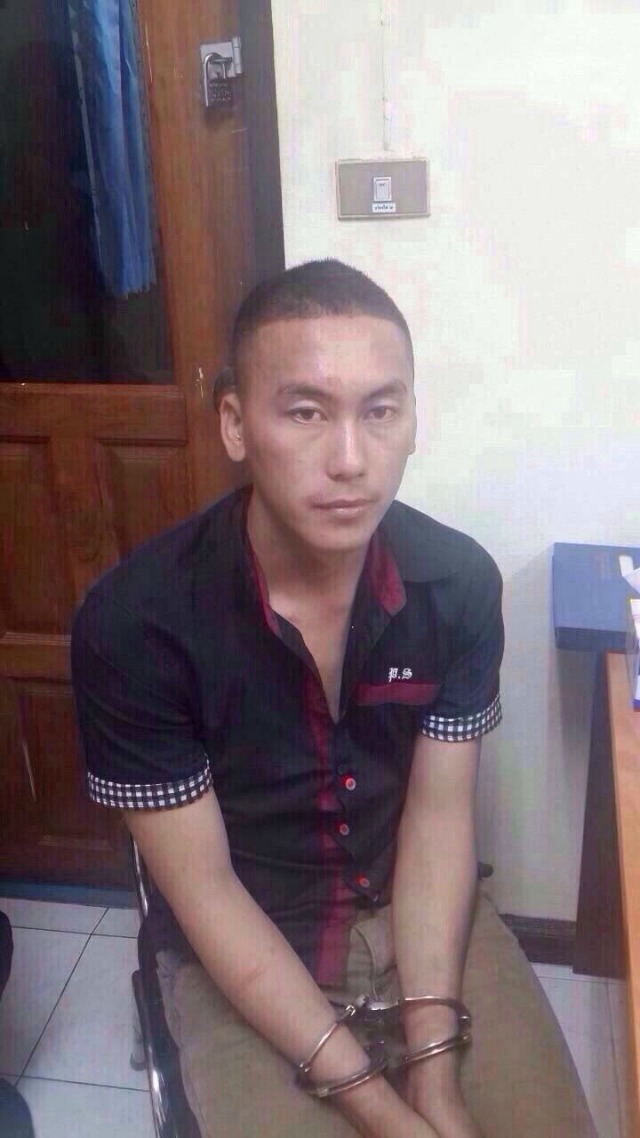 Wichai following his arrest.
Wichai Rakkeereeket, 22, escaped into a nearby forest after driving through the checkpoint in Phrae province. Police shot at the minivan he was driving when it failed to stop, puncturing a tyre.
Inside the vehicle they found 10 military bags containing a total of 150kg of Ice, and 10 sacks containing 1.6 million yaba pills.
Police set up the checkpoint after receiving a tip-off that drugs would be transported through the area from Chiang Rai.
The licence plate on the rented minibus was a fake, and a sticker on it read, in Thai, "The 7th Infantry Division". Police say Wichai, originally from Chiang Mai, bought the drugs from dealers there.
He was arrested along with his brother in Phrae province at around 2am yesterday morning. He was still wearing his military uniform.
Police say his brother had picked him up on a motorbike and they were trying to make their way to Sukhothai province, where it is believed they have relatives.