CityNews – Police arrested a German man for stealing money donated to a temple on Saturday.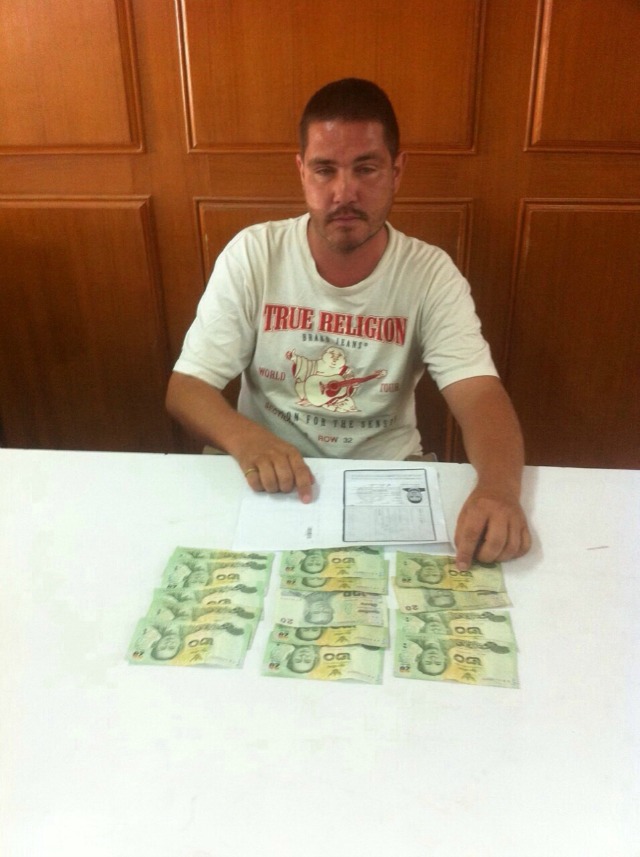 Renner after his arrest. Photo: Weerasak Panyachod.
Steffen Renner, 39, is accused of stealing 280 baht in 20-baht notes from a donation box and a 'money tree' at Wat Pan Tao on Prapokklao road.
A caretaker at the temple informed police, who arrived at the scene and followed Renner to another temple nearby, Wat Chai Phra Kiat on Ratchadamnoen Road.
They arrested him at around 10am after watching him count money, and the caretaker from Wat Pan Tao provided images from CCTV footage as evidence. Renner, whose passport has expired, admitted stealing the money and will be prosecuted.