CityNews – A pickup truck filled with tomatoes overshot a curve in Hod District.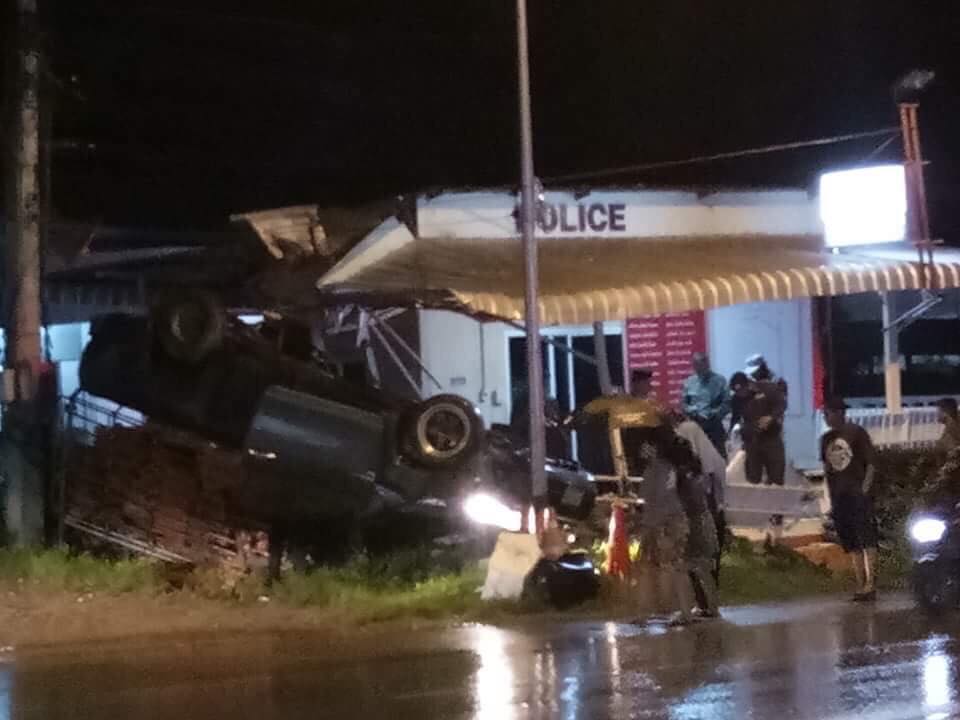 Around 10pm on June 28th, an incident occurred in Hod near Tesco Lotus. A pickup truck was found flipped over on the road. Amorn Kaojanta, 27, the driver and his girlfriend suffered minor injuries. The driver explained that they were transporting tomatoes to a market in the city and that it was raining when they lost control. Other reports suggest they were trying to play ketchup.
The crash happened conveniently, right outside of a Police Box. Police. who were therefore on the scene in a matter of seconds, suspected that the driver were driving at high speed, on top of the wet road which led to the incident.