CityNews – The National Council for Peace and Order has passed new regulations that require all motorcycle taxi drivers to wear green vests. They currently wear different coloured vests – typically orange, but also purple, pink, green and blue – depending on which district they are registered in.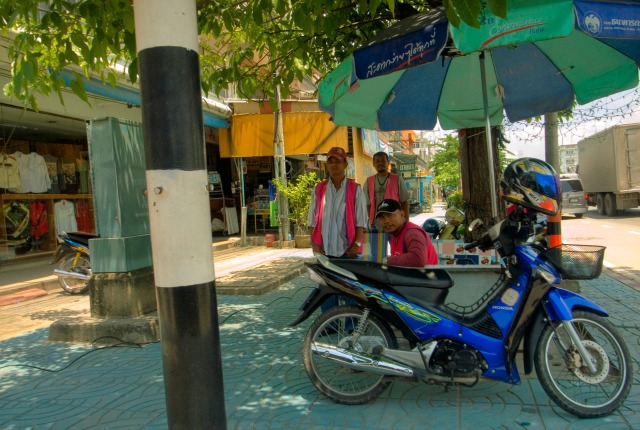 Motorcycle taxi drivers in Cha-am, Petchaburi Province.
The replacement of the orange vests is due to the association the colour has with local taxi mafias, according to Major-General Apiratch Kongsompong, Commander of the 1st King's Guard Regiment.
The new uniforms are being introduced in an attempt to standardise the popular mode of transport and make sure all drivers have been authorised.
Discussions with the Department of Land Transport will take place today, 7th June, to ensure all taxi motorcycle drivers wear green vests bearing the driver's identification code.