CityNews – For the first time in seven years, due to lack of funding, the Lawn Tennis Association of Thailand (LTAT) held one of its competition in Chiang Mai, at 700 Year Stadium over the weekend of June 8th, 9th.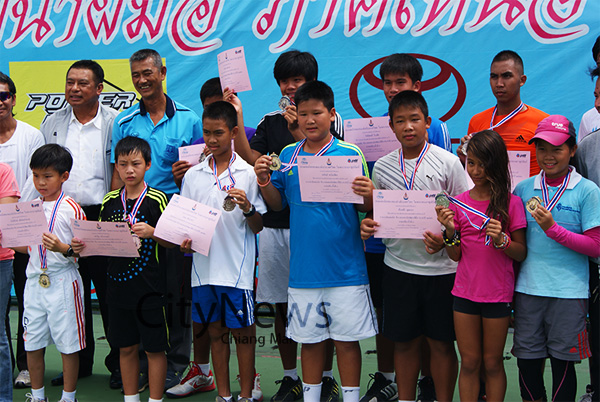 The winners
One disgruntled parent of a local player told CityNews, "In the past parents of players were told there was no budget for a major competition in Chiang Mai and if we wanted one held here we'd all have to chip in and pay for it! They said all they could provide were referees."
He said that's why so many players from Chiang Mai are now playing in different provinces.
But this year one parent decided to pay for the tournament, mostly court fees, out of their own pocket.
"That's why tennis is for rich people," joked one of the other parents.
The competition, which is one of eight throughout Thailand, was a great success. All the winners will compete in a Masters competition in Bangkok next year.
The categories were under 8, 10, 12, 14, 16, 18 boys and girls.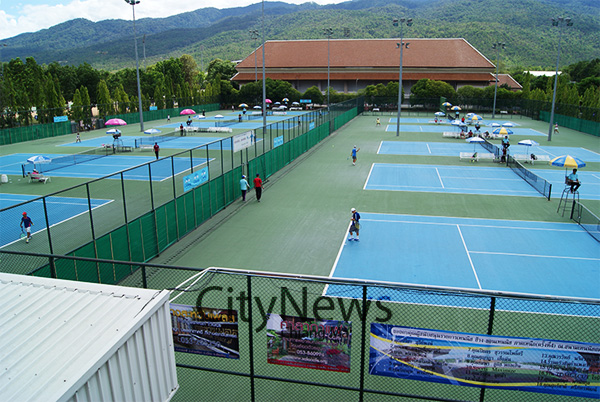 The competition in progress at 700 Year Stadium